Naming Rights for NASA Spacecrafts? Maybe
NASA is considering brand-building opportunities that not long ago would have been considered inconceivable.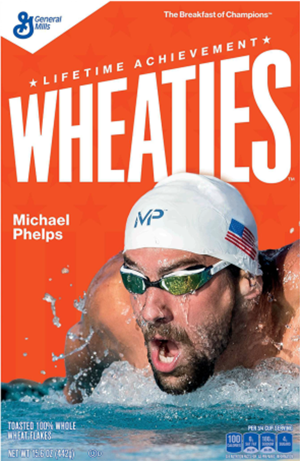 NASA has worked hard to avoid any perception that it may be endorsing corporate or brand sponsorships, even calling the M&Ms its astronauts eat in space "candy coated chocolates." But a new report from the Chicago Tribune says that NASA's administrator John Bridenstine has told the space agency to look into selling naming rights to its spacecraft and rockets and even calling for its astronauts to be the faces of cereal boxes and TV spots, just like Michael Phelps and others who have appeared on boxes of General Mills Wheaties cereal.
The revenue from such deals could be a significant revenue boost for the largely government-funded entity.
"I'd like to see kids growing up, instead of maybe wanting to be like a professional sports star, I'd like to see them grow up wanting to be a NASA astronaut, or a NASA scientist," Bridenstine told the Tribune. "I'd like to see, maybe one day, NASA astronauts on the cover of a cereal box, embedded into the American culture."
---
Other articles you might enjoy:
---
A number of stars are aligning for the agency to draw much needed attention. It is celebrating its 60th anniversary this year and will mark the 50th anniversary of the lunar landing next year. In addition, a film, "First Man" starring Ryan Gosling as Neil Armstrong will open in theaters soon. Requests to use the NASA logo are surging and this is NASA-branded apparel for sale in stores like Target and Old Navy.
The Tribune report cites numerous other brands that have involved space agencies including Pizza Hut, which branded a Russian rocket in 1999 and Budweiser who has said it plans to be the first beer on Mars with experiments on the International Space Station that will study barley—one of its key ingredients—in space.