Marketers Own Experiences Change Views About Sexism/Diversity: Cannes
While agencies and brands have been taking in the beautiful views of the French Riviera, dining and celebrating their creative wins, a handful of global marketers took to the stage to talk about sexism in marketing and advertising.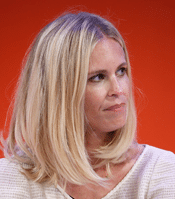 The event, held by The Female Quotient, during the Cannes Lions International Festival of Creativity, marketers from some of the world's largest brands talked about personal experiences that changed their thinking about sexism and diversity.
The marketers included Marc Pritchard from Procter & Gamble, AT&T's chief brand officer Fiona Carter and Keith Weed, the chief marketing officer at Unilever. Some of their tales indicate they had specific moments when, in viewing their own campaign work, they realized that women and multicultural demographics were not being represented appropriately and that they had the power and responsibility to make change.
Yesterday at Cannes Lions, UN Women in partnership with Unilever and other industry leaders including WPP, IPG, Gacebook, Google, Mars, Microsoft and J&J, announced the launch of the Unstereotype Alliance, a new global alliance set to banish stereotypical portrayals of gender in advertising and all brand-led content.
"We've seen true progress in our industry, but it doesn't go far enough," Weed said. "Our job isn't done until we never see an ad that diminishes or limits the role of women and men in society. We want to work with our peers across the industry to develop new ways of working, to share knowledge and approaches, so that we can scale the Unstereotype commitments. We believe cross-sector collaboration will lead to sustained transformation. This is no longer just a social imperative but a business one, progressive ads have been found to be 25% more effective and deliver better branded impact."
Cannes Lions ends June 24. Read the article …
Related articles …