Marketers Everywhere: Ad Blocking Isn't Scary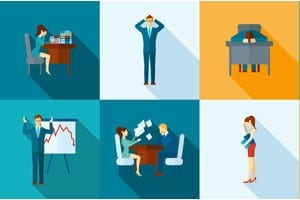 From Google to YouTube to even Amazon, the thought of ad blocking can send shivers down any business's spine. But Apple's recent announcement about the inclusion of ad-blocking software in its latest iOS 9 upgrade has many CMOs worried, too.
Those meticulously crafted mobile marketing campaigns meant to drive sales and build their brands seem to be sidelined — if not completely out of commission.
The upgrade will, in fact, allow users to block those annoying pop-up ads. But it's not the end of the world for marketers, especially if they're using the most effective form of advertising: storytelling. Instead of investing your time trying to overcome ad-blocking software, work on building a story your customers will want to be a part of.
Making the Case for Storytelling 
Crafting a foundational business story is one of the most valuable steps your brand can take to develop a strong marketing campaign. Telling an engaging brand story will not only intrigue target customers, but it will also allow you to connect with them. Done right, a story can compel consumers to make a purchase and inspire lifelong brand loyalty.
In short, stories put marketing strategies into play.
When you develop your story in the customer's direct line of sight and your sales pitch in the periphery, you're able to keep the customer genuinely interested. And when customers perceive your brand story as authentic, those same feelings will translate to your brand. From there, you can properly present your product. 
There's absolutely no deception here. This isn't a trick-them-into-clicking campaign. The entire time consumers are participating in the story, they know a product is being marketed to them. This in itself is a key difference between storytelling and ad blocking. A successful story:
Puts the customer first.
Creates emotion.
Answers the "why" question (e.g., "Why should I care?").
Requires a thorough understanding of the audience members' mindset, including a clear picture of their beliefs, values, and biases.
Creates commonalities to build empathy through shared experiences.
Incorporates cliffhangers or compelling calls to action.
If you truly understand the value of storytelling, it's easy to see why the debate over ad blocking misses the point. Instead of fretting that more than 150 million people have taken the opportunity to download ad-blocking software or that your company has a stake in the $60 billion spent annually on digital marketing, realize an effective storytelling campaign negates all of this.
Storytelling Isn't Impacted by Ad Blocking
Let's break down the facts here based on the components of successful storytelling. What does storytelling do that ad blocking can't prevent and doesn't impact?
It cultivates emotion. Rather than simply flash an ad, it grabs and holds the customer's attention. It's a thoughtful article or video that stirs emotion. Ad blockers don't impact this content. In fact, if your story is truly compelling, users will gladly share it with their networks, potentially expanding your reach across continents.
It's not spammy. Storytelling puts all the focus on the consumer — it communicates your brand values without feeling tasteless or synthetic. It gives consumers the option to react to or even read the story. It's not the forced pop-up that ad blockers are looking to squelch.
It's tailored for audiences. By now, it's no secret that blanket advertising doesn't work. Interactive ads and campaigns aim at the heart of the ideal customer. For example, brands can target the Millennial crowd through Instagramor an older audience through Facebook. Marketing managers choose the format based on who is using the tool.
It showcases commonalities. Using relevant Twitter hashtags, brands can join the conversation seamlessly. Using artful Instagram posts, brands can paint a more familiar and personal picture of themselves.
It creates engagement. The viewer can see a brief video on TV and be encouraged to learn the outcome by visiting a Facebook page. Consider the fact that 90 percent of consumer transactions begin on one device and end on another. An ad on TV may encourage a sale on a mobile phone. Ad blocking doesn't impact this interaction at all. It's consumer-led.
A new era of online marketing is coming to light. It's no longer effective to plaster banner and pop-up ads across the Internet that tout your product as "the best." Ad blocking is taking that approach out of the equation, and if marketers want to survive and even thrive, they need to start tapping into the art of storytelling.
Storytelling has never been (and never will be) the target of ad blocking. In fact, it's one of the most important ways to build your brand's image and connect with customers for years to come.
Sarah Clark is the president of Mitchell Communications Group.