Kimberly-Clark's Creative Strategy to Hire "Original Thinking" Millennials
In a previous generation, Kimberly-Clark didn't start out as a digital company. But today, the brand is creative in how it is attracting tech-savvy, "free-thinking" Millennials as an important employee base to move the company forward. More than 50% of new hires at the company are Millennials and it is reaching that group with the "Welcome Original Thinkers" outreach campaign.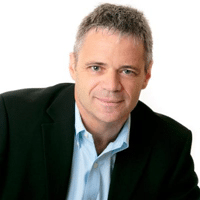 One initiative in the campaign is a set of online tools and a quiz that are used by prospects and others to identify their individual thinking styles and how they would apply those skills to do their best work.Kimberly-Clark's strategy is to cut through the massive amounts of job seeking Millennials to find the original thinkers. More than 80,000 people have visited the site with a substantial percentage going on to apply for work at KC.
Brandchannel spoke with Frans Mahieu, global marketing director of people strategy, at Kimberly-Clark about the plans to hire Millennials. He shares how he applies lessons learned from marketing diapers and Kleenex to appealing to Millennial employees, how he moves site visitors into the hiring funnel and how the bucolic region in Wisconsin where its headquartered adds to entice Millennials to its ranks. Read the article …
Related articles:
4 Tips to Keep Top Creative Talent Happy
Marketing Agencies Want Talent Focused on the Big Picture
6 Hard & Soft Skills to Look for When Hiring Marketing Talent