Ideas for Reducing Friction and Marketing Smarter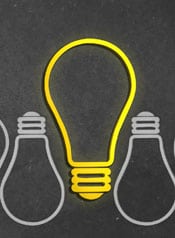 Too often in marketing, chaos and friction is the order of the day. Why? Success is impeded by too many channels to manage, a lack of resources and increased pressure to prove ROI.
Organizations must be focused on putting the customer front and center—but that's not always easy: A recent Forbes survey sponsored by Aprimo reports that only 43% of companies feel they are delivering a consistent, individualized experience for all of their customers.
On Oct. 25 at 2 p.m. ET, join us for a new webinar, "Powering Past Friction to Smarter Marketing," and discover how to eliminate marketing friction.
Speakers Ed Breault, vice president of industry marketing solutions at Aprimo; Carey Sherrell, vice president, strategy & marketing operations at a major financial services company; and Liz Kaufman, director at Covalent Marketing, will share real-world examples of companies that are marketing smarter, eliminating marketing waste and making better use of personnel and budget resources.
In the Forbes survey, 50% of marketers cited marketing agility as a critical issue. In fact, only 38% said they have fully adopted agility practices. What are the barriers? Internal bureaucracy was cited by 44%, while another 26% pointed to a siloed infractructure. Process and organization were cited as the most critical factors to have in order if an organization wants to become more agile.
Join us on Oct. 25, when we'll offer insights on how to better organize your marketing resources, and manage marketing compliance, risk and regulations. (And if you can't attend the live webinar, register now and view on-demand at your convenience at a later date.)