How the IoT is Creating Real-Time Customer Experiences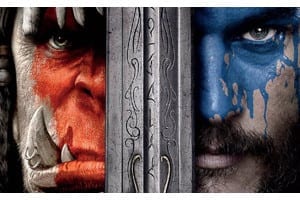 Ask any brand marketers or innovator what's foremost on their minds and one theme comes through loud and clear: how to create meaningful, in-the-moment customer experiences.
"Through the Internet of Things (IoT), we will soon have trillions of connected devices," says Debbie Berebichez, a chief data scientist, physicist, educator and entrepreneur, and host of the Discovery Channel's Outrageous Acts of Science. "The information from these devices will allow marketers to better understand how customers interact with different platforms. These insights will lead to radically new ways of capturing people's attention and engaging their loyalty."
Berebichez is a featured speaker at FutureM, an annual conference that explores the convergence of marketing, technology and design. Most of the speakers at this year's event—Sept. 21-22 in Boston—acknowledge that in many ways, we're living in the best of times and the worst of times for brands.
As Matt Marolda, chief analytics officer for California-based Legendary Pictures (the studio behind films like "Jurassic World," "Warcraft" and "Steve Jobs") points out, we now have access to an ever-expanding set of channels, platforms and data to enable truly individualized, targeted marketing. But "a looming set of complex issues that could disrupt marketing revolve around striking the right balance between consumer data, consumer expectation of (and right to) privacy and targeted marketing. The way in which these forces find equilibrium will dictate much of marketing going forward."
"The way we architect the diverse IoT network of devices will lead to unprecedented challenges in the privacy and security arenas," adds Berebichez. "Some firms are choosing to lead and are positioning themselves ahead of the game, but many others will be challenged by the implications of this new world."
Legendary's Marolda will deliver a keynote on how his film production company is applying data and analytics to drive all of its decision-making—from which movies to make to how to cast them to when to release them—and driving significant change in a 120-year-old industry.
Many FutureM speakers see the "rise of the machines"—aka artificial intelligence– to be the key to transforming marketing into a truly effective discipline for the digital age.
"With the help of AI, the mundane data collecting and analysis will be automated, allowing marketers to focus on more creative and rewarding tasks," says Berebichez.
David Kenny, general manager of IBM Watson, will present the session "A World with Watson," which explores the potential of AI to change everything we do. As AI pertains to marketing, Kenny is fascinated by the prospect of delivering instant gratification in marketing. He says, for example, "Robots and cognitive tools will make it possible to give demos or samples of more products and services more often. People will have the opportunity to 'try before they buy' in almost every category."
Geoff Ramsey, chairman & chief innovation officer at eMarketer, agrees that disruption in video and AI is going to have big ramifications as they combine to deliver richer on-demand experiences. "We are in the midst of a massive video revolution, as consumers spend more and more of their time consuming video outside of the traditional, linear viewing experience.
Over the next couple of years, we are going to see incredible innovation and change in the area of artificial intelligence, combined with voice recognition and personalized bots that do our bidding, he notes.
"This will upend the search market as we know it," says Ramsey. "When everyone can use their voice to call up a personalized assistant—one that knows their individual preferences and priorities—it will create new challenges for marketers wanting to get their messages through."
David "Shingy" Shing, digital prophet at AOL, says he's most excited by the four realities: virtual, augmented, mixed and real.
"Marketers and brands need to understand how to embrace a more humanized experience, where attention is becoming the new currency measured by dwell time and engagement, not clicks, and where the art of storytelling is less about 'telling' more about the 'story'," he notes.
Sam Olstein, chief innovation officer for GE, believes live media is among the most exciting trends, creating new behaviors in audiences and publishers.
"I think we're going to see a lot of innovations around new formats for live," said Olstein. "We live in a world today where everyone is a content creator. And the value of communications needs to be understood and embraced not just by brand marketing and communications people, but by R&D, IT, commercial, HR, finance—everyone will need to understand how to use these creation and distribution tools."
But, he says, you have to keep it simple.
"As incredibly exciting as new technology can be, if it's not simple, relatable, and human, it won't stick," says Olstein. "Any storytelling built around new technology needs to keep those principles in mind."
Of course, the biggest mistake marketers can make is sticking with the same old practices.
"The biggest threat to marketing is thinking you can just keep doing what worked in the past," says Ramsey. "Consumers are tired of being distracted, and they have too many ways of blocking out unwanted messages. What's required is a new mindset for creativity in messaging."
Marolda puts it starker terms. "The landscape is changing so quickly that relying on strategies and tactics that are the 'same old same old' could lead to obsolescence."
For more on this week's FutureM in Boston at the Innovation and Design Building, click here. 
Amy Quigley is president of MITX and FutureM.