How Brands Are Engaging Consumers Ahead of Super Bowl LIV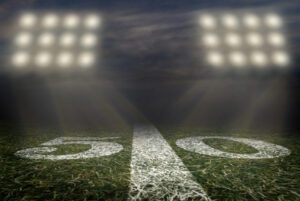 As an estimated 100 million consumers tune in to Super Bowl LIV this Sunday, all eyes are on the brands that have paid as much as $5.6 million for a 30-second commercial to air during the most-watched television event of the year. But several kicked off the storytelling surrounding their campaigns in the days and weeks leading up to the game with teasers, calls-to-action on social media and pre-game announcements.
Building buzz on social media was a common tactic. One of the most successful was Planters Peanuts' stunt in which the brand announced the "death" of its 104-year-old mascot, Mr. Peanut, on Twitter. It then tweeted a teaser video that showed how the legume died—as a hero, saving two friends, played by actors Wesley Snipes and Matt Walsh. The stunt took off on Twitter as numerous brands—from Snickers to Oreo to Mr. Clean—along with nut lovers across the globe paid their respects through tweets. A televised funeral for the late legume is expected to occur at some point during the third quarter.
Olay also used social media to drum up buzz for its spot, but in this case with a cause marketing component. The commercial, featuring a cast of trailblazing women, promotes Girls Who Code. For each tweet tagging @OlaySkin and using the hashtag #MakeSpaceforWomen between Jan. 15 and Feb. 3, Olay will donate $1 to the organization.
Other brands are inspiring in-game consumer engagement through promotions. Volvo, for instance, does not have a Super Bowl ad. But it did announce the "Volvo Safety Sunday" contest, which promises that the brand will give away $1 million in cars to randomly picked entrants if a player scores a safety during the Super Bowl. Pantone is encouraging in-game engagement as well by providing literal "color commentary" on Instagram during the game, through offering up color system codes and color knowledge surrounding game elements like play-by-plays and game day food.
For a deeper dive into brands' engagement tactics ahead of the Super Bowl, check out this piece in PRNEWS.
---
Other articles you might enjoy:
---