How a Brand Can Recover From Inauthenticity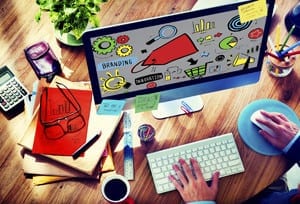 Consumers have come to expect honest, open communication from brands—and they're not afraid to forsake a favorite if it turns out to be a phony. In fear, leaders everywhere have hastily attempted to stuff keywords into their marketing materials. Since 2012, the use of "authentic" has jumped by nearly 75% , appearing in more than 8,000 press releases and 20,000 media stories.
Despite the threat of "authentic" becoming overused, "ubiquity is not antithetical to authenticity," Chobani corporate communications vice president Michael Gonda said at this year's Global PR Summit. And even as more brands claim authenticity, the concept remains important to customers. Authenticity isn't about telling people what they want to hear; it's about being honest. But that still leaves open the bigger question: What defines inauthenticity?
Getting to the Root of the Problem
Generally, authenticity can be defined under an umbrella of actions such as communicating honestly, following through on brand values, and telling an engaging story. According to Gonda, "authenticity is when a brand's bones, skin, mind, and soul are equally strong, working as one in good times and bad."
As simple as these directives sound, inauthenticity isn't as cut-and-dried. It's usually not a matter of wearing a mask or taking on another identity. Rather, inauthenticity stems back to humans' very real tendency to try to fit into the mold society has created.
As humans, we fear being shunned if our opinions and actions don't align with the status quo; research suggests that social disapproval aggravates the brain's danger circuits, while conformity calms them. To cope, we will downplay, hide, or downright deny aspects of our identities that make us different. But when leaders suppress their true values, their senses of self begin to break down, and that reflects poorly on the business.
Ensuring Authenticity — Instead of Playing to Buzzwords
Customers can sense when companies and the people who run them aren't being what and who they really are. Of course, companies can bounce back from a PR fumble, but don't underestimate the power of egregious acts of inauthenticity. Under the critical lens of media, it can snowball into a full-blown company crisis.
Most people don't have any interest in doing business with a company that feels fake, and customer suspicion can spell the end for a company lacking in transparency. Companies and their leaders who have been perceived as inauthentic should utilize the following strategies:
Find the communication balance. A large part of being a leader is communicating to employees, stakeholders, and customers. And doing it well involves more than stringing words together: It's about connecting with the audience on a personal level. But sometimes, leaders struggle with inauthenticity—they know that too much honesty can be just as harmful as not enough.
I've confronted this situation multiple times. In one instance, I was working with a company that was facing challenges from a reputation standpoint. To convert brand ambassadors, it was readily sharing a lot of information internally about what was being played out in media. Unfortunately, the oversharing backfired and turned some employees into renegades. The company didn't realize the repercussions of sharing too much information, and it suffered the consequences.
Identify your best marketing moves. Positioning the company in the right way makes it easier for consumers to feel they can trust it. The goal of a company isn't necessarily to be perfect—that's not realistic or sustainable. However, making honest changes that truly reflect the direction the company wants to take and marketing those changes in the right way can reduce inauthenticity and help consumers feel better about working with or purchasing from that company.
Patagonia is one brand that practically exudes authenticity. Its Worn Wear program actually advocates that customers buy less for purposes of sustainability—one of the company's core values. Unsurprisingly, the movement has converted brand advocates and fortified its relationship with customers.
Embrace your true identity. Even the best marketing strategies won't secure a brand's reputation: The company must prove its authenticity. This is no easy feat, considering that authenticity changes over time: What makes sense to a company that's first starting out may not work for a company that has been in business for years.
Walmart is a powerhouse, and has been for quite a while. But rather than shy away from this fact, it has decided to readily embrace it to spread goodwill. Through its sustainability efforts and $4 prescription drug program, Walmart is showing how large corporations can use their global reach to positively impact the world.
Being as transparent as possible with your customers as you go through changes can help ensure authenticity, even if change can make you feel inauthentic. Growth is not inauthenticity; it should be seen as a natural company process.
Being perceived as an inauthentic company or leader is not something anyone wants to experience, but it isn't the end of the world if you understand how to make the necessary changes. It all starts with understanding exactly what inauthenticity means. Only then can you move away from it.
Sarah Clark is the president of Mitchell Communications Group.