Heinz Reveals 'Hidden Spots' for Snack Breaks in Call of Duty Warzone Pacific Caldera Map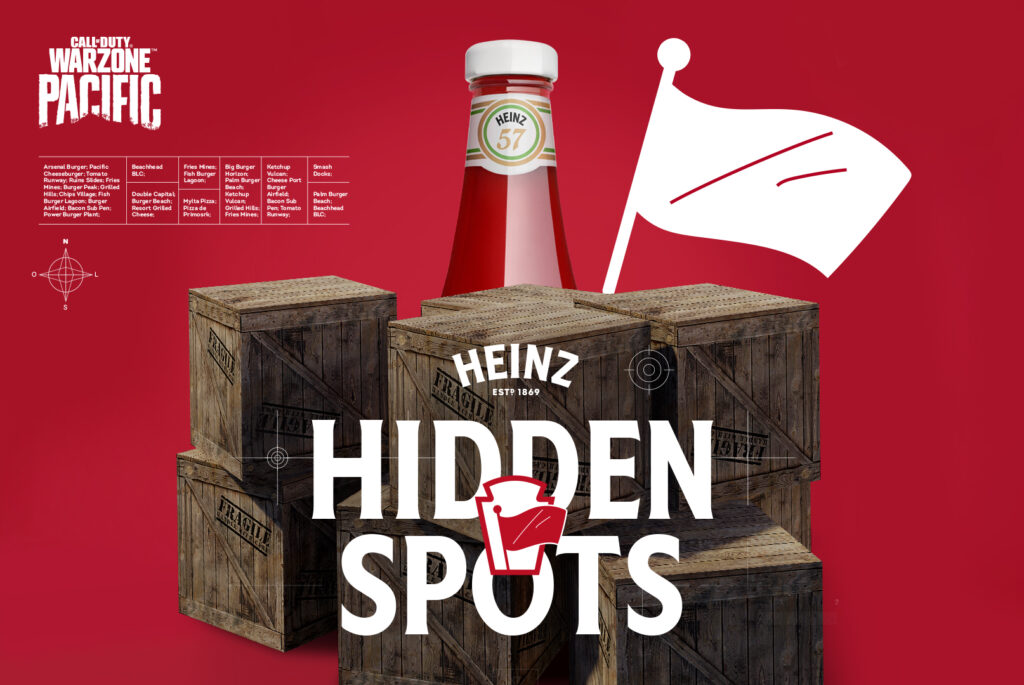 Gamification is a marketing trend that shows no sign of slowing down. And, according to Heinz brand research, the activity is multi-generational: 42 percent of adults 18-plus on Twitch are actually parents. Recently, Heinz entered the gaming space through a partnership with Activision that revealed "hidden spots" on Call of Duty Warzone Pacific's just-released Caldera map where gamers can pause to seek safety, gain advantage and, most importantly, grab a snack—all without interrupting gameplay. We spoke with Heinz Brand Director Ashleigh Gibson about how the company approached the authenticity factor so critical to the space while also adding value to the community.
Chief Marketer: What inspired Heinz to connect with gamers directly?
Ashleigh Gibson, Brand Director, Heinz: We recognize that gaming for entertainment has become quite a sizable industry. Seventy-five percent of Americans play video games, and we're seeing year-over-year growth. So, it's a really exciting place to play in terms of entertainment. For us specifically on Heinz, we're all about bringing the magic to everyday moments.
I'm not sure if you've seen some of our recent work, but we've done a packet roller launch that helps savor every drop of our ketchup. We transformed our ketchup to tomato blood for Halloween. We knew that the Caldera map refresh for Call of Duty Pacific was coming, and we thought it was a great opportunity to bring that magic in mealtime around video games, to help hungry gamers eat while playing inside the game and participate in this growing and emerging entertainment space, and partner with one of the largest gaming franchises.
CM: Is this is a growing, important demo for the brand?
AG: As I stated, so many Americans are playing games. When we were looking at the data over time, one of the interesting notes was that a lot more parents are playing video games as well as games generally. We saw that 42 percent of adults 18-plus on Twitch are actually parents. Being able to speak to parents in a new, relevant way was really exciting for us.
CM: Is connecting with younger people a priority for Heinz?
AG: It's about trying to be more relevant and showing up where they are and having impact there. With the gaming space in particular, we thought about why people are going there. It's about their connection. They're trying to find a little bit of freedom. They're trying to express their personal, unique perspective. It's thinking about those things and communicating to younger audiences in a way that speaks to them. Going to Twitch to execute on part of this partnership is just one of the ways that we're doing that.
CM: Talk about the importance of reaching gamers without interrupting gameplay, a concept that some brands had to learn the hard way.
AG: This is entertainment for them; we don't want to be disruptors. We focused on finding a space where we could help them advance their gameplay. We know that people are spending hours on this game, and they need a moment to take a break. They need a moment to eat.
CM: Are you tapping gamification for your other marketing programs as well?
AG: I'm excited to say that we are. Without giving away too much of an upcoming promotion, in the new year we will be doing another gamified activation, but it'll be focused on mobile gaming.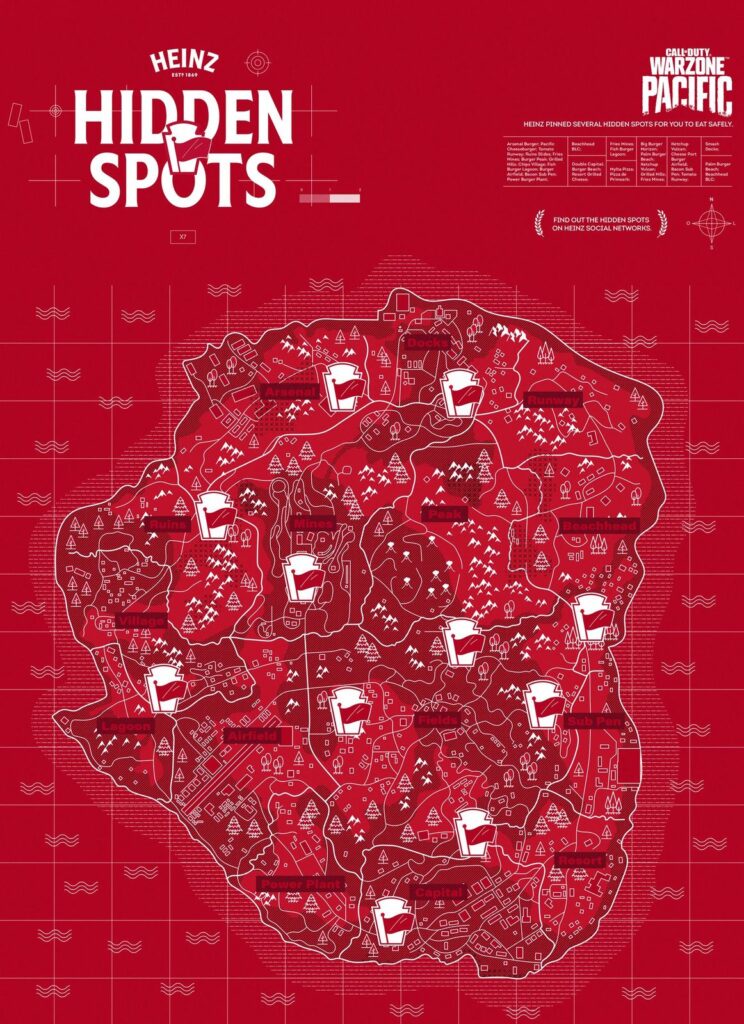 CM: Take me through how the map works and how gamers are interacting with Heinz while they use it.
AG: We've talked a little bit about how difficult it is to eat and play, especially in these multiplayer games. It's even more challenging on a map that is brand new. We knew these hidden spots were increasingly popular with getting insiders and used for safety or to gain advantage. So, we wanted to insert ourselves into that space, allowing people to take a break.
We worked with Activision to identify hidden spots across the new Caldera map in Call of Duty War Zone. In doing so, we're partnering with some top influencers to reveal the Heinz Hidden Spots in the game. Those influencers are helping us to expose those spots to a broader universe of gamers and the influencers' audience. They'll be live streaming on the weekend and a little bit into [the following] week, and we will be promoting some of those details of the livestream on social media. Fans can watch our social media handles to find out more, and at a later point in time, we'll share some of the edits of the livestreams so people will see the Heinz Hidden Spots.
CM: From a creative perspective, who did you partner with to put it together?
AG: We partnered with the independent agency GUT, their San Paolo office, and they were able to bring in Activision as another partner. GUT led to creative ideation and then we worked with Activision to execute for Call of Duty specifically.
CM: As you know, this demo is hard to reach and will call you out immediately if you're not doing it right. How did you ensure that this would be authentic?
AG: A hundred percent. It was [about] finding the right insights. We knew that it was critical to be authentic going into this space and, as you mentioned, we didn't want to make the same kinds of mistakes that other brands have previously made. Identifying a real-world insight around the challenge in eating while playing games was really important to us. And once we unlocked that, we were able to partner with Activision to execute it. With the map being newly released, it was the perfect opportunity for us to take this to market together.
CM: Lastly, do you have any advice for brands looking to engage with the gaming and esports audience?
AG: It goes back to that authenticity piece that you mentioned. You have to be authentic and you can't just speak at them. We need to provide actual value in regards to gameplay, understand who they are, understand why they're there, and maybe what some of the pain points are in regards to gameplay. And if we can bring them interesting creative solutions to solve their biggest challenges, that unlocks great activations but it's also helpful for consumers when we resonate with them.