At Halftime, How's Your Digital Marketing Team Performing?
Sports teams use halftime to make adjustments that can mean the difference between winning and losing. Smart marketers do the very same thing.
How well your organization finishes 2015 will be strongly guided by what you assess your first-half efforts and establish a game plan to ramp up your momentum for the rest of the year.
Join us this Wednesday, June 10 at 2 p.m. ET for a free webinar, where Mandy Hummel, account director, Silverpop will share a framework for evaluating multiple aspects of your digital marketing program.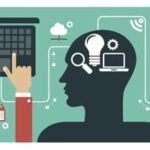 There are multiple elements to consider, says Hummel. Look at the entire pipeline line: Are you optimizing the customer journey? Can you measure marketing ROI? Do you know what percentage marketing contributed to at each pipeline stage?
Marketers also need to consider where they are losing people in the pipeline. Companies may want to reconsider what pipeline levels they are tracking and create new levels, to better resemble their customer's true buying journey.
Companies may also have gaps in their content marketing strategy—which means they may not be answering all of their prospects' questions, notes Hummel. Content frameworks for different buyer personas can help companies engage, educate and convert new customers.
Engagement and capturing behaviors to drive more relevant interactions must also be kept top of mind. Engagement metrics should not just consider the creative but all elements of your strategy, including lists, offers, email subject lines and your testing plan.
To learn more, join us for the free webinar, "Halftime Review: Take a Mid-Year Digital Marketing Assessment" Wednesday, June 10 at 2 p.m. ET. Click here to register.