Google and Reddit Offer New Tools for Advertisers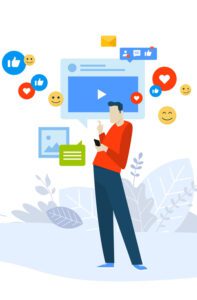 Digital advertisers have some new tools at their disposal this week. Google is rolling out ad products for local businesses, including automated bidding and location-based functionality, AdExchanger reports. And Reddit has unveiled three levels of brand safety for advertisers that correlate to specific inventory available on the platform. Following are highlights of the new tools for marketers.
Google
Similar to other platforms, including Facebook and TikTok, Google has created new advertising and ecommerce tools targeted at small- and medium-sized businesses. One feature to be added soon is in-store sales measurement and smart bidding, which uses machine learning to optimize bids based on specific KPIs. Advertisers will be able to upload first-party sales data to assist in targeting people who would be most likely to make purchases.
The platform is also adding functionality that will show online shoppers where and when they can get items that are out of stock. And businesses will be able to add specific information in Google search and on their profile pages, including whether takeout, curbside pickup, in-store shopping and no-contact delivery is offered.
Reddit
Reddit's new tools support marketers' varying brand safety requirements. The three tiers of inventory categories—standard, expanded and limited—allow advertisers to have more control over what kind of content their ads are placed against. For instance, if a brand wants to avoid profanity, which might be present in a subreddit post and its comments, it would opt for the "limited" tier.
For more on Google's tools and Reddit's brand safety tiers, read more in AdExchanger.