Getting Personal: Leveraging Big Data for Better Connections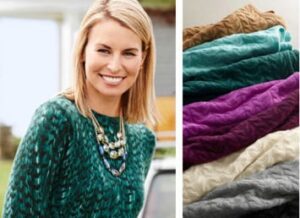 The path to successfully leveraging big data for increased engagement can be a personal experience—if you do it right.
At the recent FutureM conference in Boston sponsored by MITX, marketers from Talbots, Rue La La, and Alex and Ani discussed how their companies are using big data points to focus on their customers' needs.
Customizing the email experience for consumers is a key concern for Alex and Ani, said Igor Bekker, vice president, ecommerce. "We want to enhance customers' experience with the brand, no matter what the channel, so we're segmenting and massaging the data and making emails relevant to the customer."
(For an in-depth look at Alex and Ani, read our recent profile of the Rhode Island-based jewelry company.)
Alex and Ani is enhancing its attribution capabilities and looking for common denominators, Bekker noted during the panel, moderated by Cesar Brea, founder/managing partner, Force Five Partners.  "We want to know  who this customer is and aggregate information [from different channels] for a meaningful experience."
Rob Schmults, vice president of ecommerce for Talbots, noted that before joining the retailer he was with a data analytics firm, where he was struck by how much was being done with small data by retailers.
"There's so much pressure to leap to the future that many overlook the interim steps that are easy to get to and would deliver a lot of value," Schmults said. "Targeting by recently viewed—that's a simple form of personalization. And geotargeting is one data point you can look at to think about what would be relevant to some people. Maybe send a message to folks within 10 miles of a store. It isn't taking 110 data points and looking for patterns. It's taking one data point and applying it. It's a spectrum."
All the panelists agreed that testing is vital. Catherine Bassett, senior product manager for Rue La La, noted that detailed messaging around educating new members about how the flash sale site worked didn't perform as well as they hoped. Instead they tested messaging at different points in [customers'] path, and found that quick blasts of tips about how to use the site worked better.
"At Rue, we do A/B testing before we roll out anything," she said.
"Be aware that something that works in one place doesn't work in another," added Schmults. " What works for Amazon might not work for you."
When a company is just starting on the path to personalization, it pays to start by figuring out your strategy and what you really want to achieve—and then think about what technology you need to support it.
"We just went through a platform upgrade [on our site], and part of the process was tearing out old code that dated back to 2009, that was put into place and never used," he said.
Look at your own data and the metric you want to move, Schmults added.  "It can be a high level metric like sales or something more specific like your return rate."