Freeform Activates a Hotel Balcony Party for the Premiere of 'Cruel Summer'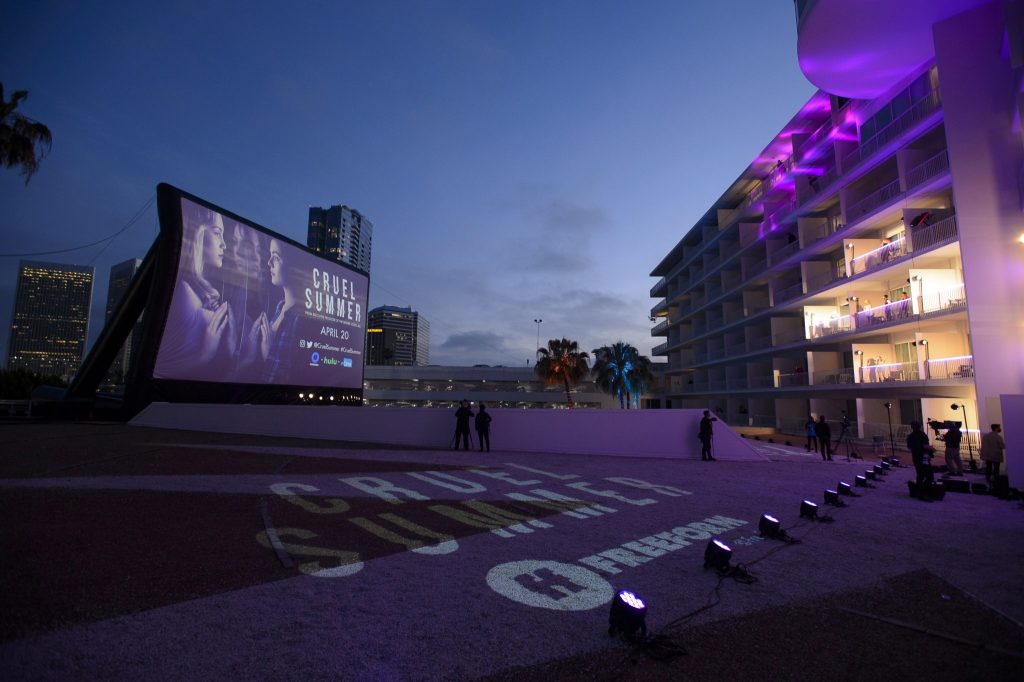 In the world of experiential marketing, COVID-compliant events are surfacing with new, fresh formats and settings. Case in point: Freeform's  outdoor screening on April 15 for the premiere of the series "Cruel Summer," which traded a ballroom for balconies, featured pre-stocked hotel rooms with swag and '90s-themed décor and included a related roller rink event the following week. Here is how the network is getting inventive with socially-distanced engagements, according to a case study in Event Marketer.
A premiere event held at a hotel—in this case the Beverly Hilton in Los Angeles—typically taps the ballroom to stage the festivities. But to keep it safe and COVID-friendly, Freeform invited talent, producers, press and influencers to watch the series on a 70-foot, inflatable screen from their hotel room balconies.
Since the series is set in the '90s, the event featured nostalgic décor and themes from that era—from a dj in the hotel lobby playing hits from Nirvana, Garbage and the Cranberries to Capri Sun juice pouches and friendship bracelets pre-stocked inside rooms. For some guests, décor was personalized. And for all attendees, meal preferences were noted ahead of time and delivered through room service.
For more on Freeform's premiere event, including the ways in which the brand adhered to COVID protocols, read on in Event Marketer.