Four Strategies to Consider When Reallocating Budgets for Virtual Workplaces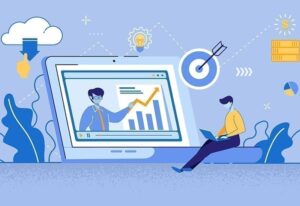 Now that many marketing teams and agency partners are working virtually as a result of COVID-19, it may be time to adjust budgets accordingly. Here are four new strategies to consider when reallocating budgets during COVID times, according to a piece in PRNEWS.
Talent
Businesses that find themselves without offices may want to consider spending those freed-up resources on talent. Now is the time to invest in people, particularly since geographic limits no longer apply.
Face Time
Since face time with employees happens less frequently, it behooves businesses to budget for gatherings that cultivate relationships between employees and support a shared company vision. Invest in employee gatherings, whether a team off-site, working dinner or day trips.
Technology
Since virtual work is reality for the foreseeable future, update your technology stack and research new tools that could foster collaboration among the team.
Business Operations
Make sure that your business operations coincide with your new virtual office model and that back-office staff clearly understand the nuances of virtual work.
For more on these strategies for remote work, read on in PRNEWS.