Don't Just Be a Talking Head in B2B Video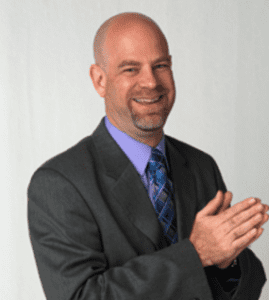 Compelling B2B video doesn't necessarily need Hollywood-standard production values, but it does need personality.
"Video is a great way to communicate your brand's humanness, and get the word out in a succinct way," says Rob "Spider" Graham, founder and CEO of Trainingcraft LLC. "But add some personality to it—you don't want to just look like a talking brochure."
Graham will lead the session "Creating Engagement & Personality With Video" at B2B LeadsCon on Wed. Aug 26 in New York.
In the past, the biggest issues facing brands looking to add video to their marketing efforts was bandwidth and cost. Today, companies looking to ramp up their video efforts might only need to invest a few hundred dollars to get in the game.
The price of admission for creating winning marketing video has come down dramatically in recent years. In the 1980s, an editing suite would have set you back hundreds of thousands of dollars—and you had to hire an expert to use it. Today, you can get high-quality software for under $100, and you probably already have someone on staff who can do the job. Couple that with a relatively inexpensive lighting set up and even a low-cost telepromoter (so your on-camera talent can avoid looking down at a script), and you're in business.
"It's not about creating the best special effects—it's about creating something that is watchable and interesting," Graham says.
"There are a lot of great videos out there by non-professionals that show how to solve a problem," he adds, noting that while your efforts don't need to be Oscar-caliber, you should be prepared to inform and entertain.
"Don't just flip the camera open and start filming," Graham says. "Script if you need to. And rehearsal is never a bad thing."
"People are generally pretty lazy and they'll follow the path of less resistance," Graham says with a laugh, noting that just about anyone would rather watch a simple, step by step video on how to do something, rather than wade through a long, wonky print user manual.
To make your video useful, make sure that it is easy for viewers to understand whatever point you're trying to get across, he says. It does no one any good if your information is factually correct but poorly presented.
"The goal is to inform and help," Graham notes, and that means speaking and sounding relaxed and relatable. "You can be an expert without being a snob, you can be confident without being arrogant."
While B2B and B2C marketers might have different goals with their video initiatives, it's important to remember that the end of the day they're both still communicating with people. "Any purchase can be emotional," he notes. "On the B2B side, that might translate in [gaining information] that will help someone look like a rock star to their boss."
Marketers creating video should remember to integrate it with other marketing efforts—if you have a print brochure, make sure there's a URL or QR code directing the reader online to view your video and see the product in action.
"Get creative and utilize the technology to get more information to the consumer," he says.
For more on B2B LeadsCon, click here.