Do Consumers Think Your Brand is Really Relevant?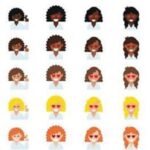 In today's marketing landscape, having strong customer relationships is key to determining whether a brand is relevant. A recent study by IBM shows that over half of C-suite executives believe their biggest competition comes from outside their respective industries.
Brands cannot hope to win or retain consumers without exhibiting an empathetic understanding of their needs and creating experiences, products, and services that will resonate. So what does it take to achieve this level of relevance?
Consider what relevancy looks like from the customer perspective. Recent Customer Quotient research from C Space showed companies that genuinely understand and connect with customers outperform their competitors. Consumers feel these brands are transparent with their audience and talk like their customers.
Transparency is critical in fostering a healthy customer-brand relationship. For example, Patagonia worked to be more transparent with their customers by introducing their Footprint Chronicles. The idea behind this effort was to let customers track how their clothes are made, from the environmental impact on the planet to the company's fair trade policies. Similarly, Panera launched a food transparency campaign. They issued a list of artificial additives they plan to stop using as ingredients by 2016. Panera was also one of the first companies in the U.S. to post caloric information alongside its in-store menu.
Through these efforts, Patagonia and Panera demonstrate that they "get" their customers most fundamental concerns. Not only have these brands worked to understand and even forecast their customers' concerns and needs, but they've delivered products and experiences that better resonate with their customers as a result.
Operating with customer intuition or a gut instinct is another characteristic of companies that are truly relevant to customers. A great example comes from REI. The sports retailer's decision to buck Black Friday retail "tradition" and shut their doors the day after Thanksgiving was a bold move, and not just for the buzz it generated on social media with the corresponding #OptOutside campaign. If you look deeper than that, it's really about REI's intimate understanding of and appreciation for what its customers really want from a company that sells outdoor gear. Namely, to be outdoors. What's even more interesting is that REI didn't make this decision based on data. They made it based on understanding and instinct.
Finally, it's important to for brands to "talk" in the customer's language. A great example of this is the Dove's curly-haired emoji campaign. Dove, which is well-known for challenging universal beauty standards, and this latest campaign is no exception. To contest the beauty standards inherent in widely used straight-haired emojis, Dove unveiled a set of custom curly-haired emojis. With these emojis, Dove shows that hair in any form or texture is something to be celebrated. Like Dove, companies must move towards engaging customers in language they can understand and relate to.
Ultimately, it's critical to see your brand through the eyes of a customer. Transparency, instinct derived from empathy, and speaking effortlessly in the customer's native tongue are all things customers notice. And companies should, too. If they don't, they face irrelevancy and, eventually, will become lost in the midst of the new marketplace disruptors.
Jessica DeVlieger is senior vide president of sales and marketing at C Space.