Digital is the New Workout for Life Fitness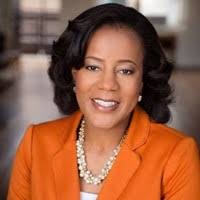 Life Fitness knows that today's workout routine extends beyond the right treadmill. People looking to get fit want to measure their progress digitally, which is opening a new world of marketing opportunities for the brand.
Life Fitness, a division of Brunswick Corp., is one of the largest manufacturers of fitness equipment in the world, with a family of brands including Hammer Strength, Cybex, SciFit, Indoor Cycling Group (ICG) and Brunswick Billiards.
Judith Toland—the recently appointed CMO and vice president of the company—came to Life Fitness from Wells Fargo, and started her career in chemical engineering before moving into manufacturing and then sales. She says the journey the company is on attracted her to working with the exercise brand.
The company's primary business is 85 percent B2B, with the primary target segments being health clubs, hospitality and hotels, apartment buildings and universities. One of the largest areas of growth for the company is digital fitness solutions, such as the Halo Fitness Cloud gym management software to help facilities understand how members are utilizing equipment, identify ways of interacting with them, and opportunities to increase revenue.
"As we look for opportunities for gamification and way to interact with people who are exercising, this is the first part of our digital journey," Toland says.
While the company has a seasoned sales team that interacts with customers on a regular basis, the fact that there are six distinct brands within the portfolio with different audiences in 166 countries can be a challenge, she says.
---
More B2B Case Studies:
---
"Some are more open to new technology than others, and we need to be nimble" notes Toland. "Developing digital solutions that are disruptive requires us to be crisper and more targeted, so a lot of our marketing has to be based on storytelling and how customers can utilize our equipment."
The company relies heavily on email marketing, as well as over 60 social media channels to share its message.
With Hammer, for example, there are strong social opportunities around that brand, because there are numerous online communities surrounding strength training. For the Life Fitness brand, there is a lot of brand confidence from gym owners and managers, so they tend to like to interact directly with the sales team.
Customer testimonials are also leveraged. "We love to have general managers walk us through their gym and tell their story," she said. "One of the things I'd love to do more of is leverage influencers—our brands have many people who are passionate about them."
There is an educational aspect to much of the Life Fitness marketing. For example, content might offer instruction on how to do certain types of deadlifts or other training maneuvers. "Part of our mission is we want to inspire people to live healthier lives," she says.
At trade shows, that drive to inspire and learn continues. The brand strives to create experiences at industry events, with things like demos and group-training exercises to help show potential users and buyers how the equipment can be used.
To help improve marketing attribution, Life Fitness is in the early stages of creating detailed metrics dashboard. "We want to be more quantitative and see what is moving the needle," she says.
The sales cycles vary depending on the type of customer or product. A hotel will need to refresh its equipment on a different cycle than a YMCA, and digital solutions require more upgrades than a physical product.