Designing a Successful Lead Gen Form
By Frans Van Hulle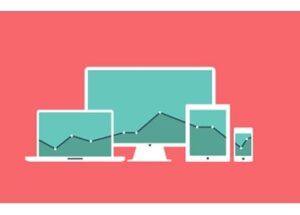 Editor's Note: Frans Van Hulle is a featured speaker at LeadsCon Las Vegas, March 25-26 at The Mirage Hotel & Casino. This is the third article in a series on technical needs for lead generation.
Part 1: The Importance of Technology and Automation in Lead Gen
Part 2: Tech Requirements for Lead Gen
When you've invested time and resources into optimizing your marketing channels, special attention should go to perfecting data collection. After all, you only get one chance to make a good impression, and if you don't manage to convert visitors into leads the first time around, it's unlikely that they will come back.
That's why having a well-working form to collect data is the meat and potatoes in lead generation. Yet, many people underestimate the importance and power of a well-designed form. But they shouldn't; even small changes can have big results. Expedia increased their profits by $12 million just by removing an optional form field.
Stating the obvious, the user experience should always come first. Anything that you can do to make form completion easier for users will pay off. This of course means that designing lead gen forms can be technically challenging.
1.    Fields
The most important thing to consider when designing lead generation forms is to determine which data fields you require. In the end this question depends on your end goal. People tend to be more likely submit short forms, with few required fields.
However, having fewer required data fields also means that you reduce your chance to qualify leads. Longer forms include more fields that help to determine how likely leads are to convert into sales. However, users may get frustrated when complete forms that ask for a lot of information. In order to strike a good balance, you should consider each field carefully and ask yourself at every step along the way how willing prospects are to share their data. That's why it is also crucial to have a good Privacy Policy. Your Privacy Policy should confirm that you won't be sharing or selling on user data to third parties, and also comply with relevant anti-spam rules, such as the US CAN-SPAM act.
2.    CTA and testing
The last part of your form is the submission button which should be a clear call-to-action (CTA). These buttons are often labeled "Submit," but studies have shown that buttons labeled "Go" or "Click Here" are more likely to get consumers to click.
Remember, this button needs to be attention-grabbing, so don't shy away from large fonts and big colors, like red, green or blue.  Your form should be at the very top of your page and not at the bottom, so that users don't have to scroll down to find the fields they are meant to fill in. The best way to find out what works best is to test, and test, and test again. Everybody has an opinion about what works best in a form but the only way to find out for sure is to rely on measuring and analytics. That's why split-testing forms is essential to finding out what influences user behavior. Analytics tools such as KISSmetrics can also help in determining how factors such as colors or loading time influence user behavior.
3.    Data Verification
It's very important to include automatic corrections and error-messages into your form so that users are notified immediately if the data they inserted is filled in incorrectly. That's why it's very important to have real-time error messages instead of having server-based error messages that only appear at the end of the form. Moreover, automatic corrections and error messages are important because these are the first steps towards verifying leads and making sure that usable data is processed.
There are many low-cost methods to verify data internally that don't necessarily require increased marketing spending, for example by running IP-checks to prove that IP locations match ZIP codes, measuring clicks and interaction, and how much time users spend on filling in forms. By verifying this, companies can significantly reduce the risk of passing on bad quality.
And there are also many companies that provide external lead verification tools that cross-check data with large databases to prove consistency in consumer data. This is helpful in verifying whether correct phone numbers and addresses have been supplied and makes consumers more contactable.
4.    Speed
Lastly, a very important factor in improving data collection is to improve speed. The faster the form, the more willing users are to supply their information. The faster the loading speed, the hosting, the verification and the follow-up, the more likely your leads will convert into sales.
Frans Van Hulle is CEO/co-founder of ReviMedia.