Consumers See the Value in Fee-Based Loyalty Programs
The launch of Jet.com this summer generated a great deal of interest from both the media and industry professionals—partly because the online retailer opened with a remarkable 10 million products offered, and partly because it's going head-to-head with Amazon.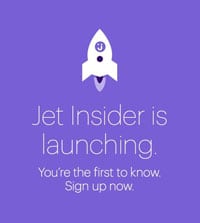 For marketers, however, an intriguing topic is Jet.com's business model, which requires membership in order to shop. For $49.99 annually, the website promises to surpass that amount in savings or refund the difference.
This fee-based approach has become increasingly common—and even preferred—in the management of loyalty programs. Forward-thinking companies are using fee-based membership or loyalty programs to better serve their customers while differentiating themselves from competitors.
Recent research shows that consumers see the value in these programs and are willing to pay and stay loyal for the right benefits—especially the highly sought-after millennial demographic.
In May 2015, a LoyaltyOne nationwide survey of more than 1,000 consumers indicated:
62% of shoppers would consider joining a fee-based program if their favorite retailer offered one; among Millennials the figure jumped to more than 75% of shoppers.
42% of shoppers claim to already be members of fee-based loyalty programs; among consumers age 25-34, more than half of customers have enrolled.
These results are significant in the context of the decline in consumer engagement with loyalty programs that has been documented over the past four years. The Colloquy Loyalty Census has revealed a consistent decline in active U.S. memberships despite double-digit overall membership growth.
In 2010, shoppers were active in 46% of programs of which they were members. In 2012 that number slid to 44%, then dropped again last year to 42%. So consumers, while signing up for more loyalty programs, are becoming less and less likely to use those memberships.
Those factors set the stage for a fee-based approach. When consumers invest in a membership program:
They receive immediate gratification and can begin to enjoy benefits without reaching certain levels or tiers in the program.
They are more motivated to use the membership because they have already paid for it.
Companies can provide highly compelling benefits because the economics are supported by the membership fees, rather than almost entirely dependent on incremental spending by members.
Based on these factors, marketers should consider fee-based strategies—but the approach may not work for every brand and different variables will be in play in every situation. Here are five quick preliminary steps to assess the feasibility of this approach.
Determine the target customers and their desired behavior. Successful customer strategies start with clearly defined, focused objectives. Specify the customer segments that should be the primary targets and the corresponding outcomes to be expected. For example, increasing engagement with the top 10% of customers will likely require a very different approach than reaching the middle 50% of customers.
Identify the obstacles to achieving the desired customer behavior. Gain a deep understanding of the customer's experience and mindset, both existing and latent customer attitudes. The barriers holding customers back may be in the form of price, risk, convenience, choice or possibly emotional considerations such as fear of commitment.
3. Develop solutions to overcome those obstacles. Create meaningful rational or emotionally stimulating benefits to lift your customers past behavioral barriers. Appealing to a customer's need to save time or reduce risk can be a powerful influencer for the right segment.
4. Evaluate how to package the program benefits. Consider how the targeted consumer interacts with the brand or product. What impact do factors such as channel, timing and pricing have? How can the benefits be organized to optimize opportunities for engagement?
Align the initiative with the broader product or service offering and brand identity. Economic projections may be favorable for a fee-based program, but it can fail if not in step with the company's goals. The program needs to fit into the broader value proposition, brand narrative and front-line employee culture.
The launch of Jet.com demonstrates—and consumer research supports—that fee-based loyalty programs and memberships are not only acceptable, but in some cases, preferred. Brands can take cues from recent market successes and aggressively explore this avenue for increased customer engagement. This approach, combined with a focus on delivering meaningful value and utility, can result in a true differentiator in today's competitive marketplace. — Lance Du Chateau, Associate Partner, LoyaltyOne Consulting. He can be reached at [email protected].