Consider Individualization Rather Than Personalization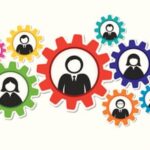 A recent eConsultancy research study revealed that 4 out of 5 consumers feel brands don't know them as an individual—but almost 90% of marketers agree that personalizing the customer experience is critical to success. Something doesn't quite add up.
The bar for "personalization" is depressingly low when it comes to what marketers profess to offer. Simply including a person's name on the screen or changing out a hero banner isn't anywhere close to the level of personalization that consumers seek, whether it's fondly from their local coffee shop or automatically from digital-first companies like FitBit or Netflix. Most brands struggle to do more than the basics and give what one of our customers refers to as a "Groundhog Day" experience – the same thing over and over without actual recognition and response to that visitor's intent. According to another eConsultancy study, 56% of marketers need to identify an individual in order to personalize – and that number has gone up since 2012 when 54% said they required that identification.
Quite frankly, what marketers need to do is not an easy task because it requires the alignment of cross-channel processes, integrated marketing technology solutions and their disparate data sets, and the ability to activate these more tailored experiences in real-time. Most importantly, it demands a focus on the individual and all the richness of that unique person's activity and context rather than a reliance on static, backward-looking consumer personas or segments. This is a move from personalization as we know it to something more rigorous and effective: individualization.
Masters of individualization recognize individuals across channels, devices, and sessions. They engage on the consumer's time-table in response to the user's activity by capturing that data, analyzing it to optimize the best response, and serving that out through the appropriate touchpoint – immediately. These marketers know that their consumers deserve to be treated singularly however, wherever, and whenever they engage. To truly meet consumer expectations with a relevant, differentiated experience means moving from the basics of personalization to the discipline of individualization.
Every single person who comes to one of your digital properties does so with a purpose and on behalf of the brand, you must try to discern that person's intent to help facilitate their journey. This is true for both known and unknown visitors; when the vast majority of traffic to websites is anonymous, it's crazy to think that you can succeed without being able to engage with everyone with at least some level of customization.
Only first party data, collected at the point and time of interaction, will give you the right information to get to know the individuals visiting your brand. From there, dynamically build smarter segments based on these rich profiles that update as soon as an individual takes an action that would move them into another segment so you're always working with the most up-to-date cohort for testing and optimization.
The imperative to get individualized marketing right will only grow as wearables and the Internet of Things (IoT) puts potential interactions in much closer proximity to the consumer. If you think a person gets frustrated with a poor website experience, imagine how quickly they'll disconnect if the interactions on their wrist or in-home devices aren't exactly what they need and want. What IoT demands of brands, and most notably marketing, is to stop thinking in terms of advertising and instead think in terms of experiences: personalization is to advertising what individualization is to experiences—and the future of marketing.
Cory Munchbach is the director of product marketing at BlueConic.