Christmas in July? 7 Must Dos for Holiday Mobile Marketing
While the year-end shopping madness is still months away for consumers, it takes months of careful planning and preparation for retailers to ready mobile marketing plans for the biggest shopping blitz of all.
Right now, retailers are designing decoration and merchandise layout schemes, deciding what gets marked up (and by how much) and choosing their loss leaders. Their marketing teams are hard at work composing the messages they hope will entice consumers to spend more than they did last year, which was $579.8 billion in the U.S. alone.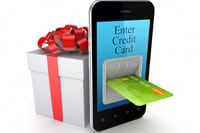 Retailers will be targeting holiday shoppers through print, radio, television, the Web and, increasingly, through that ever-present adjunct to today's shopping experience, the mobile device. Retailers are forecast to spend $55 billion on mobile marketing by 2015, almost twice as much as the $28 billion expected to be spent this year, Juniper research found. Much of that will be spent on year-end marketing extravaganzas. In order to justify that extra spend, retailers need to measure how customers engage with mobile messaging and which messages are driving those customers to purchase.
Here are seven tips to help retailers better connect with their mobile holiday shoppers:
1. Offer Exclusive Mobile Deals Make your device-toting customers feel special by designing promotions, special offers and, if you have a mobile-enabled loyalty program, special rewards available only to customers who interact with your mobile messages. Retailers can deploy these special offerings separately on Black Friday, Cyber Monday and, for the procrastinators, on Christmas Eve.
2. Use Mobile Coupons Consumers are expected to redeem 10 billion mobile coupons this year, a 50% leap from 2012, according to research from Juniper. The study also predicts that the number of mobile coupon users will increase by 30%. When we consider that consumers who use coupons generally spend more per transaction (according to Chris Wayman of Merkle), it's clear that mobile coupons are a great way to keep customers engaged and to boost ROI.
3. Gamify Your Holiday Strategy Gamification is one of the hottest marketing topics of the past 18 months, and for good reason. It helps marketers tap the power of a universal human experience—play—to engage customers through entertainment. That's why Gartner predicts that, by next year, 70% of Global 2000 companies will be using at least one gamified element in their campaigns. Surveys, quizzes, leaderboards, badges and levels can all help marketers connect with customers by giving them a great, fun experience.
4. Emphasize Social Marketers should always make it easy for mobile customers to share the great deals they're getting on their preferred products with friends and family on their social networks—at the very least there should be a Facebook or Twitter "button" that can create a post with one tap. Customers are a potential army of brand advocates.
5. Adopt Proximity Marketing While consumers love using their mobile devices to augment their shopping, they still appreciate a personal in-store experience. Proximity marketing can push opt-in offers—relevant to the current context—to the devices of those who come within a certain distance of a store, delivering messages at a moment of maximum influence.
6. Connect through Charity The holiday season usually makes people more generous. Marketers can tap this charitable spirit by partnering with nonprofits for year-end cause marketing campaigns that drive sales and engagement by creating emotional customer connections.
7. MEASURE! No matter what kind of mobile campaign marketers deploy, it's critical to apply action analytics methods such as A/B split testing and retargeting to make sure each message they send is relevant to individual customer preferences and more likely to result in a conversion.
Effective and engaging mobile campaigns are a must for any retailer during the holiday season—as long as the messaging is measured, tested, tracked, retargeted and measured again for an optimal outcome.
Retailers' competition for consumers' attention—and their dollars—is at its fiercest during the holidays, and consumers are faced with messages coming from every direction and channel. By taking a creative and multifaceted approach to mobile messaging and by measuring each message for optimal effectiveness, retailers can ensure that, in today's hyper-crowded mobile world, their messages are the ones that get noticed—and acted upon—during the holidays and all year round.
Brendan O' Kane is the chief executive officer at OtherLevels. You can contact him at Brendan.okane@otherlevels.com.