Bringing Location and Weather Together
Delivering mobile ad messages to app subscribers based on location and weather data can mean success for advertisers, and The Weather Company is paying close attention to how weather and location can help target consumers.
The Weather Company owns The Weather Channel and it's wildly popular mobile app, and the brand's team is always looking to maximize value across all platforms.
"We are a mobile company and we're substantially bigger on the mobile app than on any other platform. We start out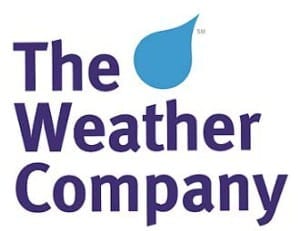 with that mobile consumer," says The Weather Company svp, monetization Alex Lind, who spoke on bringing consumers' physical and digital lives together at DMA2014 in San Diego.
Using the real world locations and weather conditions consumers are facing allows The Weather Company to finely-tune messaging to subscribers based on what's happening around them. Using locations to segment consumers based on where they are and their travel habits is working for the brand.
"We can identify business travelers based on how often they are visiting airports, for example," Lind says.
The Weather Company recently teamed with Placed, an agency that specializes in creating a new class of analytics focused on location. Consumers in Placed's consumer panel opt-in by installing a mobile app that measures their location persistently in the background on their mobile device in return for incentives such as gift cards, sweepstakes entries and charitable donations.
Pairing an app subscriber's location with what's happening with the weather outside allows The Weather Company to push ads to consumers in specific areas for certain products that sell well during certain weather scenarios.
For example, Ace Hardware ran ads with The Weather Company that only went live during snowy weather and were aimed at selling snow shovels.
"We saw a 40 percent lift with Ace Hardware ads in these campaigns," Lind says.
Grocery retailers are also looking into this technology to push ads for seasonal food items that sell better during certain weather conditions, and Walmart has begun matching retail information with weather by location, in effort to find out what's selling best during which weather events, Lind says.
The information can also be used to link online to offline behavior, tracking whether campaigns are actually driving consumers to retail stores through location data, and measuring the costs associated with getting them there.