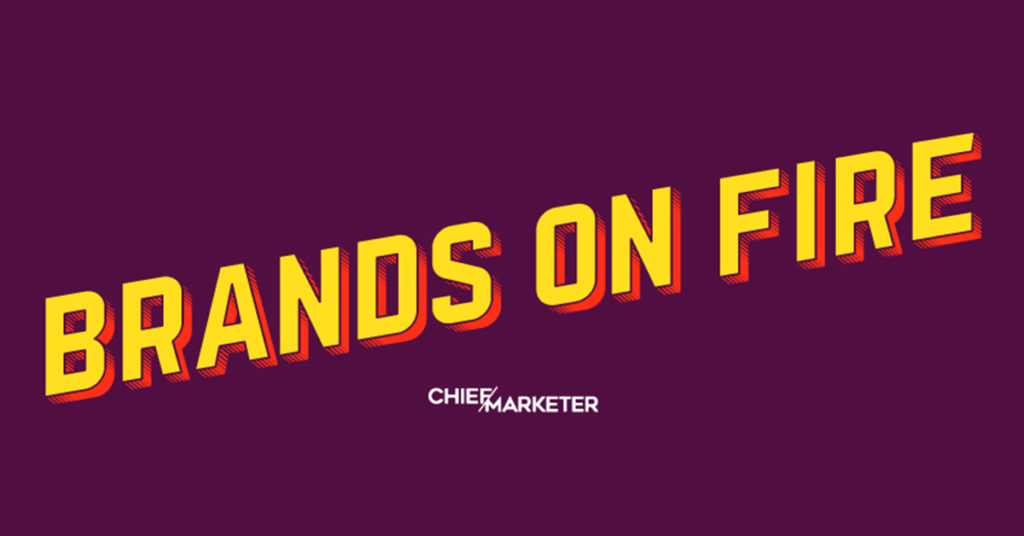 Our monthly analysis of the world's top brands and the marketing moves that are setting them apart.
—
Dunkin' has experienced a number of changes during the past few years: a rebranding from Dunkin' Donuts that was completed in January 2019; an overhaul of its marketing operations that included the July 2020 creation of a new position, chief digital and strategy officer, a move that confirmed an emphasis on building a "digital ecosystem"; and the December 2020 completion of the company's sale to Impulse Brands for $11.3 billion. Through it all, however, the quick-service restaurant chain promoted its brand through a broad range of innovative partnerships that tapped into cultural moments, Gen Z and millennial audiences and the power of limited-edition merchandise.
Take the Dunkin' collaboration with Charli D'Amelio. The first person to gain 100 million followers on TikTok, D'Amelio often filmed herself making a Dunkin' run for a cold brew with whole milk and three pumps of caramel swirl. One of the teenage sons of Drayton Martin, Dunkin's VP of Brand Stewardship, alerted her of his friends' devotion to the brand, and in September 2020, Dunkin' added the beverage—now dubbed the Charlit—to its official menu as the beginning of a partnership with the online influencer.
To promote the collab, Dunkin' invited fans to post photos on Instagram tagged #CharliXDunkinContest for a chance to hang out with D'Amelio. The day of the Charli launch, downloads of the Dunkin' app increased 57 percent from its average for the previous 90 days; cold brew sales jumped 20 percent the following day and 45 percent the day after that. The week of the launch also saw the acquisition of more loyalty program members than all but one other week for during the year.
Building on the success of the Charli, the QSR chain in February launched the Charli Cold Foam to promote its new Sweet Cold Foam beverage add-on. It supported the offering with another social contest: This time fans who posted a video on TikTok talking about their favorite Dunkin' drink could win a chance to have their own signature drink added to the menu of their local Dunkin' shop along with a personalized video shout-out from D'Amelio. In March the partners debuted a limited-edition Charli x Dunkin' collection of fashion accessories, including onesie pajamas, phone cases and shoelaces. And to celebrate D'Amelio's 17th birthday on May 1, Dunkin' gave $5 off Dunkin' orders of $10 or more that were purchased via Uber Eats.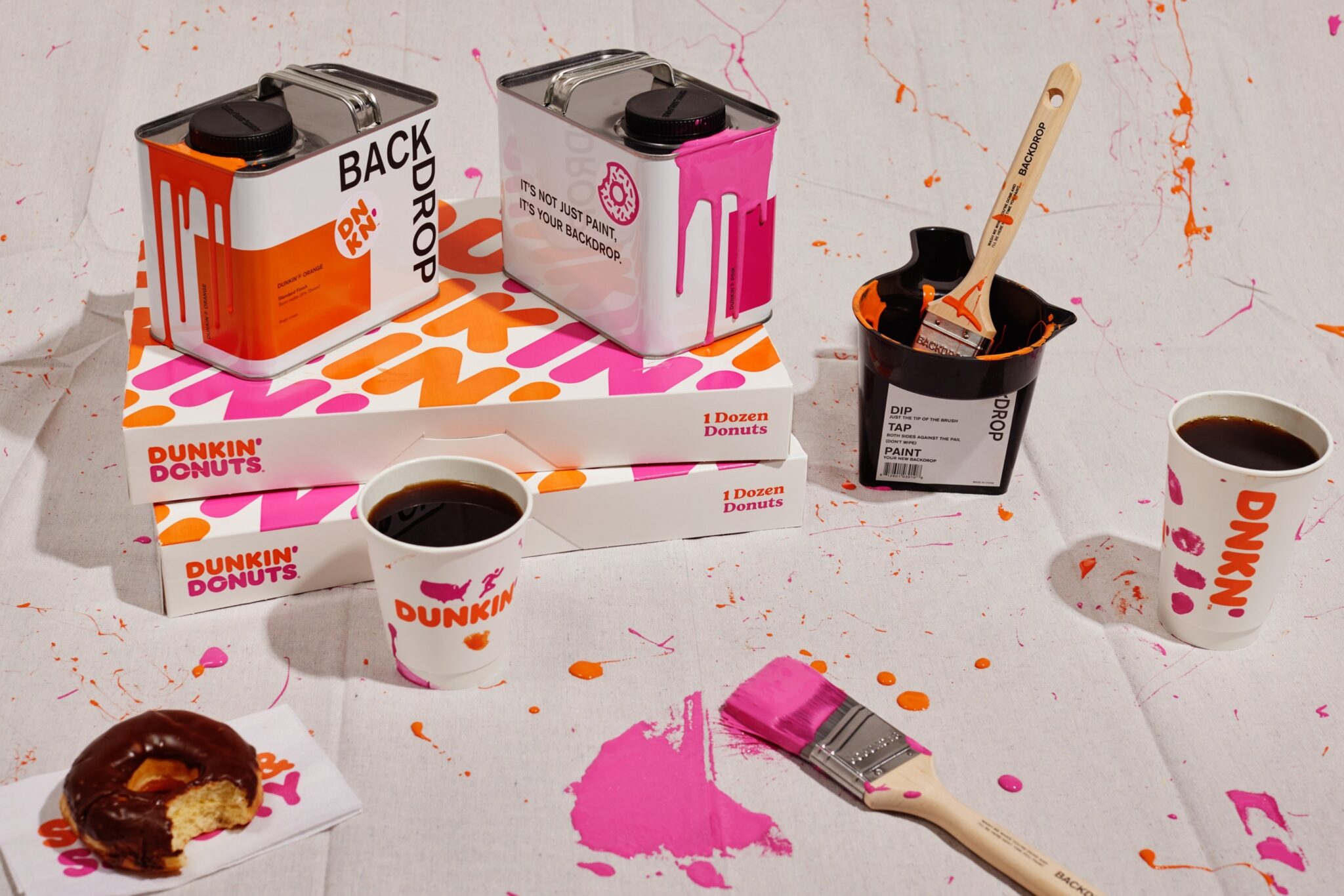 Given that 47 percent of TikTok users are under the age of 30, and more than half of those are 10-19 years old, Dunkin' is making moves to win over Gen Z and millennials. Recent menu additions such as avocado toast, oat milk, matcha lattes and a matcha-topped doughnut also speak to the brand's determination to appeal to post-Gen X consumers. And so does its partnership with paint company Backdrop, announced in May. A digital-first brand that targets millennials, Backdrop introduced limited-edition Dunkin' paints in just two colors: the QSR's signature pink and iconic orange. The timing ties in with a surge in home-improvement projects driven in part by last year's pandemic-related increase in home sales.
While COVID-19 led many to buy homes—with numerous millennials in particular moving from cities to suburbs, where they could afford houses or condos large enough to include home offices—it also resulted in a decline in weddings. Nearly half of those who had planned to tie the knot in 2020 postponed at least the reception, if not the ceremony as well, to this year or beyond. Taking advantage of this trend, Dunkin' in February launched a wedding collection, complete with ring-bearer pillows featuring the pink-and-orange logo and T-shirts declaring that the bride or groom "knows my Dunkin' order." As a tie-in, it partnered with I Do Drive Thru, which facilitates drive-thru ceremonies, to give away two such weddings held in a Dunkin' in New York. Contestants entered by submitting a photo on Instagram, tagging #DunkinIDoContest and including a caption indicating why they wanted to be married at a Dunkin' drive-thru.
A common denominator for these promotions: limited-edition merchandise. A time-honored tactic, merch is less about generating revenue than generating buzz and loyalty as fans promote the brand every time they wear or use the item. Dunkin's spring partnership with used-car retailer CarMax lacked a merch component, too. From mid-April through mid-May, CarMax allowed shoppers to test-drive a vehicle for 24 hours. Those who did received a $10 gift card to Dunkin' that they could redeem through the QSR's drive-thru.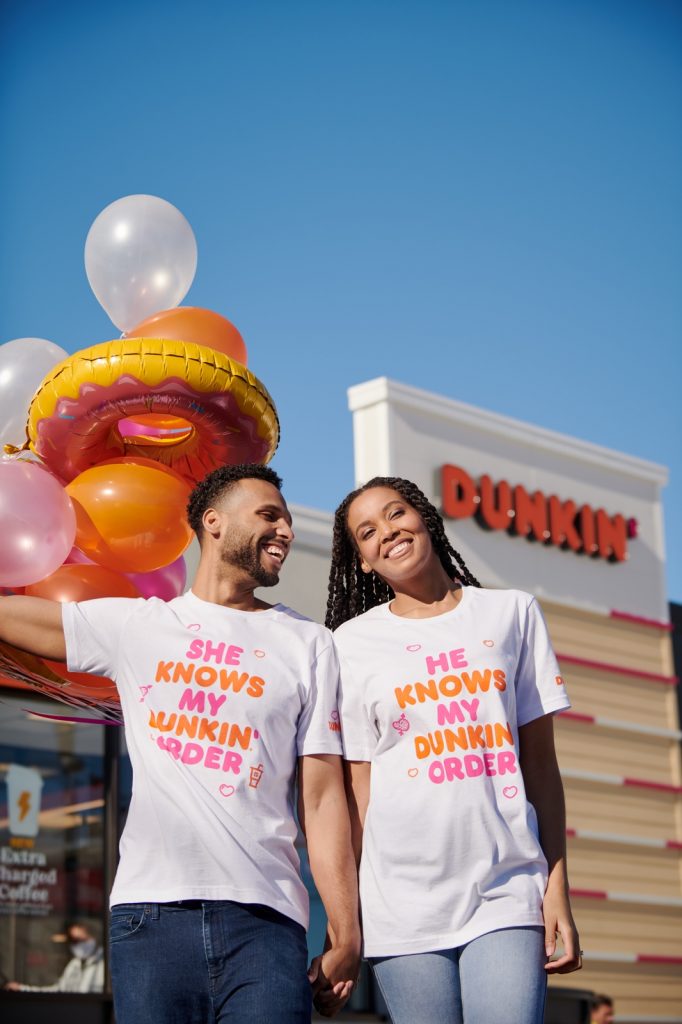 Sweetening the deal, participants who shared their test-drive experience on Twitter or Instagram with the tags #24HrTestDrive and #DoinDonuts were eligible to win a year's worth of doughnuts. Actress/influencer Busy Philipps shared her suggestions for what to do during the 24-hour test-drive period with her 2.1 million Instagram followers. Naturally, they included a visit to Dunkin'. Retired figure skater Adam Rippon (826,000 Instagram followers) shared his suggestions as well.
During the past year, Dunkin' also showed that it didn't need partners to create a promotion to boost both sales and awareness. It went all-out in September with renaming National Coffee Day, on Sept. 29, renamed National Dunkin' Day. Along with a special logo, the company released a capsule merch collection of T-shirts, tote bags, stickers and more. In the lead-up to the special day, it ran a #NationalDunkinDaySweepstakes on Instagram and Twitter, and on the day itself it gave away a free hot or iced coffee with purchase.
Dunkin' reported that its name appeared in 57 percent of all Twitter mentions of National Coffee Day. The tote bags and sweatshirts from its special collection sold out within hours of being made available on the Dunkin' website. Perhaps most impressive, while Dunkin' suffered pandemic-related year-over-year traffic declines of 20 percent the days before and after Sept. 29, on National Coffee/Dunkin' Day itself, traffic was up 10 percent year-over-year.