For Better SEO, Focus on Clear Goals and Strong Site Design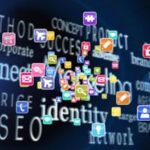 Setting the right goals will help you put your SEO program into focus and lead your brand to search engine marketing success.
"Goals direct the activities that you undertake," noted Jim McKinley, principal of 360Partners, speaking Monday at the B2B Path2Conversion day at B2B LeadsCon in New York.
To get started, McKinley advised looking at the buying funnel and seeing how your SEO efforts support each step. In the awareness phase, consumers learn about the problem, while in the research phase they compare products and solutions. When they're at the purchase phase, they're ready to engage with the sales team.
Knowing what you want to track and measure should be a part of the plan, he said, noting that many companies make the mistake of limiting their measurement to search rankings, traffic and leads. It's a better practice to measure engagement activities, like content consumed, downloads, time on website, bounce rate, returning visitors, newsletter signups, new versus returning visitors and the percentage of traffic to the homepage.
Of course, the home page might not be the most relevant place to send incoming traffic. McKinley noted that one 360Partners client—a small medical college specializing in medical and dental assistant training—wanted SEO to be a primary driver of growing the number of enrolled students. When McKinley's team analyzed the site traffic, they noticed that half of the SEO traffic went to the home page.
Because of this, conversion rates were low. Over the course of two years, 360Partners worked with the school to adjust their goals and where traffic was being directed. This resulted in the number of leads being generated by SEO going up by 227%.
Marketers need visibility in search listings. A wide range of keywords and entrance points into the website is essential. These can include:
Generic terms, to catch the eye of customers who are less sure of what they want to buy, and most likely NOT familiar with your brand
Product/service terms, to reach customers who know what they want to buy but don't know where, and may not be familiar with your brand
Brand terms, for the customers who are already familiar with your brand; these typically have a high conversion rate
If most of your search terms are brand oriented, you typically won't reach folks high in the funnel, because folks who search brand oriented keywords are already pretty far along in the process and know what they want.
More Tips for Better SEO:
Position isn't everything: Sure, it's good to be higher up in search results to get noticed. But how your listing reads is equally important, noted McKinley. Read the description and listings on your company to see how you're represented in search. Remember: Your listings should sound more like Don Draper than Mr. Spock.
Keep it simple: Every field you add to a lead form field can reduce conversion by up to 7%. Users must know what the payoff will be for submitting a lead form.
Content: Have high quality content, with natural calls to action that lead users to the logical next step. And don't forget title tags, meta descriptions and other site tags when posting content. Diverse content provides multiple entrance points into your site.
Improve visibility with backlinks: Link to your site are a signal to Google of your site's authority. Of course, Google wants this to happen naturally, so don't push it. And clean up your existing link profile—remove or disavow low quality or spam links.
Keep it clean: A technically clean website is better understood by the search engine. Your site should have good functionality, meaning you need to have a low number of 404 errors and pages must render properly.
Site architecture: Better organization and site navigation of site allows engines to crawl site more in depth. It's best if it is a hierarchical structure —users and engines understand this type of site best, he notes.
User experience: Make your site engaging and make sure users are actually getting matched to what they searched for in the first place.