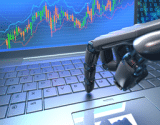 By unifying previously siloed parts of the campaign lifecycle and distribution channels, marketers can unlock enormous efficiencies and greater insight.
Chief Marketer Videos
Damon Swenson, Brand Activation Manager at Dr Pepper, on crafting a retail program using custom labels tied to Millennials' passion points and lifestyle interests like fashion, music and pop-culture. He presented his case study at Marketing to Millennials 2017.