A CMO's Guide to Hiring Freelance Writers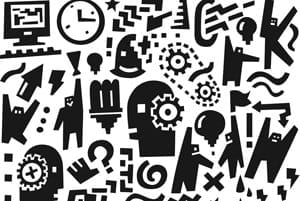 Producing high-quality content on a regular basis is one of the most effective methods for increasing leads and sales for your brand. However, developing content on a regular basis is a struggle. In fact, lack of time is consistently listed as the number one content marketing challenge.
Hiring freelance writers can help bridge that gap. You only pay for content you need, so you can hire talented writers with experience in your niche for less overall cost. In many cases, freelancers work remotely, so you are not limited by geography — you can hire the best writer, regardless of where they're located.
While there are plenty of benefits to hiring freelance writers, there are also struggles: flaky writers who don't deliver, content that just doesn't your quality standards, plus the additional resources necessary to manage the process.
Here are some tips for working well with freelancers to get marketing content that will engage your readers.
Outline Your Content Needs
You can't expect to find the perfect writer without outlining what you are looking for. Before you begin the hiring process, start by outlining your content goals and objectives. Use the answers to the following questions to outline your content needs:
What results are we looking for? (increased social engagement, more leads from the site, higher blog traffic, brand building — this list can go on)
How many blog posts will we need to achieve this goal?
How many writers are we looking to hire?
What is our budget for freelance writers per month?
Who will manage the editorial process?
Will the writer pitch ideas or will we?
Create a Freelance Writing Job Listing
Attracting the best writer for your brand starts with the job listing. Are you a fun, laid-back company? This should come through in your tone. Do you only want writers who have experience in an obscure area of healthcare? Be specific about that need in your job listing, so you don't waste time sorting through unqualified candidates.
Here are a few tips for creating a great job listing:
Use a tone that matches your brand's personality to attract a writer who fits your team dynamic.
Give concise details about the job and experience requirements. For example, do they need to understand HIPPA? Do they need to know how to use WordPress?
List the pay scale to avoid wasting your time filtering out applicants who aren't in your budget.
Provide both nice-to-haves andmust-haves as far as experience, and consider which skills you can train. For example, a writer with an in-depth understanding of HIPPA can be trained to use WordPress, but likely not the other way around.
Create a task within the job listing to weed out spam and unqualified candidates right away. For example, ask for a specific title in the response email or ask them to use an unusual word in their resume.
Here is an example of a solid writer job listing. Adapt it for your own brand, industry and situation:
Digital Marketing Freelance Writer Needed
Our team is growing, and we want you to be a part of it! We are a digital marketing agency based in Anytown dedicated to helping local businesses grow. Part of that means publishing more content related to digital marketing for small businesses.
If you are a dynamic, self-starting freelance writer with knowledge of the digital marketing landscape who doesn't mind the occasional bad joke, we want to talk to you.
A huge social following is not required, but in-depth writing skills and a willingness to learn are. While we do prefer local, we are willing to hire the right person no matter where you are. 
Here's what we are looking for:
The writer will produce four to 10 articles per month (to total 10,000 words each month) on topics related to: industry news, social media marketing, PPC, SEM, SEO, and content marketing.  The writer will collaborate with our content manager to cover timely topics of importance to those in the digital marketing field.
Specific responsibilities include:
Writing articles and including links to relevant sources
Uploading articles into WordPress, formatting H1, H2, etc.
Providing images (created in Canva or similar)
Editing articles at request of the content manager
Keeping a finger on the pulse of the digital marketing field and writing timely pieces about news topics (new Google updates, changes in the Facebook algorithm, etc.)
Requirements:
In-depth knowledge of the digital marketing field
Strong attention to detail/grammar
Ability to produce articles quickly on occasion for news-related topics
Ability to use WordPress
Ability to work independently and meet deadlines
Pay will be based on experience, between 10c and 30c per word.
Sound like a good fit for your skills? Send us your best dad joke along with your CV and cover letter to: hireme@ ThatAnytownMarketer.com.
Post Your Writing Job
After you have the job listing outlined, you need to post it online. Of course you should post it to your own website, as you are likely to attract people who are already loyal to your brand.
In addition to your own site, these are good places to post your listing:
You can try sites like Upwork and Fiverr as well, but it can be hard to find a good fit with all the noise. You'll have to do a lot of legwork to find the real deal.
Do a Paid Test
While the right job listing will help you attract the right writer, a trial article will help you ensure they are able to meet deadlines and work well with your team. A paid test shows the writer you value their time and helps draw in the most qualified candidates.
Some employers do unpaid tests, which I believe is a poor decision for several reasons. Setting aside the ethical dilemmas, good writers value their time and do not work for free. If you are looking to hire the best, do a paid test. It is just that simple. Consider it an investment in your future relationship.
In most cases, you want to provide the writer with the topic as well as a thorough, fleshed-out concept. Also, provide detailed contributor guidelines that detail the word count, tone, place of publication, target audience and goal of the piece.
Send the Offer Letter 
After the paid test is complete, it is time to choose and hire the best writer (or writers) and send them an employment offer. This document will set the tone for your entire relationship with the writer, so be clear and provide them with all the information they need to do their best work.
Information to include in your hire package:
Non-disclosure agreement.Make sure to be clear on what information should not be shared or discussed with third parties — particularly important if you hire a ghostwriter.
How payments will be submitted.Do you pay through PayPal? Send a check in the mail? Do they need to invoice you to be paid? How long do payments take to process? Outlining these details in the beginning will help you avoid disputes later.
Job duties.How many articles are they to submit? Where are they to submit them? If this is set, then make sure to include it in the employment offer.
Other vital details.These will vary, but might include a required monthly one-on-one call, employment benefits, job duties, editorial requirements, and any other information the writer needs to do their job well.
Finding a freelance content writer who is a good fit for your brand is key to a solid content marketing strategy that drives leads. The steps above prevent wasted time and help attract the right kind of writer for your needs.
Once you find the right freelance writer, nurture the relationship. Offer one-on-one meetings, ask how you can help them, give them a referral if you are able. Keep the lines of communication open and clear, so you can keep them happy and producing high-quality content your audience will want to read.
Joe Griffin is the CEO and a co-founder of ClearVoice.