3 New Job Titles for the 2016 Digital Marketing Team
The mix of talent making up a complete, if not perfect, marketing team is shifting as fast as the wind blows. As social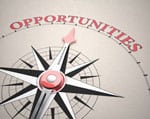 media and marketing technologies change at breakneck speed, so too do the talent needs within the marketing departments.
In particular, the digital marketing team has been upended, reconfigured—even torn apart and remade—to keep up with not only digital changes, but consumers changing purchase and technology habits as well.
Here are three new roles to consider to mold that digital marketing team  into tiptop shape.
Related articles:
Why You Should Optimize Digital Content for Vertical Screens