11 Inventive Ways to Use Augmented Reality
Last fall, long-time U.S. Open sponsor, American Express upped its game with an augmented reality experience that helped bring the U.S. Open to life for fans. The American Express Pro Walk gave attendees the opportunity to virtually experience the same type of journey a pro would have as they walked from the player locker room to center court of the newly renovated Arthur Ashe Stadium.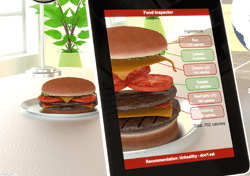 For American Express, and many other marketers, augmented reality is going mainstream as part of an increasingly digital marketing tool kit. In fact, the global augmented reality and virtual reality market is poised to grow at a CAGR of around 16.7% to reach approximately $2.95 billion by 2020, according to Research and Markets.
Last month, a team at Microsoft Research introduced a prototype of a wearable AR device to make the AR experience as easy as using VR headset technology.
To get some examples of how one of the hottest trends is being put to use in real-time, Forbes has put together a list of 11 creative ways marketers and advertisers are using AR experiences to connect with and engage consumers. Forbes puts the AR market projected to reach $117.4 billion by 2022, according to Markets and Markets research, a very different number from Research and Markets.
For example, with storytelling as the framework for much of marketing today, AR offers a more immersive platform to bring a story to life with deeper content and game-like features, Forbes said. Read the article …
Related articles: