Shopkick Partners with The CW to Offer Mobile Deals via TV Ads
When it comes to motivating users to become active in check-in services, discounts and deals are still uncharted territory. A recent survey of U.S. smartphone users by the White Horse digital marketing firm found that 56% of those aware of location-based apps say their main benefit is "social connection"; only 6% thought users could benefit from discounts for using these services, and only 8% believed they personally could use them for "savings in discounts and merchant rewards."
Asked why they did not use location-based services on their mobile phones, most non-user respondents (33%) cited privacy fears.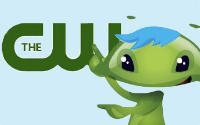 Location-based shopping rewards platform Shopkick has been doing pretty well signing major retailer clients to its rewards program, most recently with a national rollout to 170 Crate & Barrel stores and the expansion of a 270-store test with Best Buy to its 1,300-unit U.S. network. Simon Property Group also integrates Shopkick into about half of its 390 malls around the country. But the platform may also have found a key to overcoming users' reluctance to check in at a physical location: Simply get them to earn rewards for watching TV at home.
In a deal recently struck with the CW Network, Shopkick will become the exclusive provider to the network of rewards delivery for some of the advertisers on its programs. Shopkick's platform in stores works on audio recognition; the user is reminded to turn it on when he enters a mall or store, and the retailer sets up an audio signal that automatically unlocks a reward offer when he passes through the front door or stands in front of a display.
As presented at last week's network upfront sales meetings in New York, the same system can be used to recognize a signal delivered over a TV's audio content. Users watching selected CW programs later this year will get a reminder to open the Shopkick app on their mobile phone before a commercial block airs. When the advertiser's commercial plays, the app will "read" the audio signal—much the way a platform like Shazam can listen to a song and identify the artist and title—and unlock an accompanying reward that the user can redeem on the next store visit.
"The cell phone is most likely the only interactive medium that you have with you both while you're watching TV and while you're shopping in a store," says Cyriac Roeding, Shopkick's founder and CEO. "Therefore the cel lphone is the only medium that can form a bridge between the two media platforms. Often when you watch a commercial, you simply forget about it. But now you have unlocked a deal that's sitting in your Shopkick app, and that could lead to higher conversion rates from TV spots than you had seen previously."
Actual advertisers who will make use of the CW/ Shopkick platform have not yet been signed, and details of the offers—such as expiration periods—remain to be firmed up. "The deals won't remain live forever," Roeding says. The offers will be exclusively linked to the TV ads and not available to Shopkick users who simply open the app in-store.
The deal is a close demographic fit for the two partners. With shows like "Gossip Girl" and "The Vampire Diaries", the target audience for the CW Network is 18-34, while 49% of Shopkick's user base is 25-39, with only 8% younger than 18. Fifity-five percent of Shopkick users are female—in distinct contrast to most location-based services, whose users are 80% male on average, according to Roeding.
"The CW is the number one rated network in engagement across all TV channels," Roeding says. "Response rates, engagement online and in mobile is not higher at any other network. So it couldn't be a better fit for Shopkick."
Financial details of the deal were not released, including whether The CW is licensing Shopkick's technology platform to offer advertisers this service.
In addition to helping marketers bridge the gap between buying commercial time and ringing up in-store purchases, the CW/ Shopkick partnership may also offer marketers one more data point for measuring the true impact of their television advertising.
Several other platforms have launched that use audio recognition to deliver content to TV watchers' mobile phones. Last month Pepsi MAX began airing commercials tagged to the IntoNow mobile platform that let viewers open that app and "listen" to a commercial aired during Major League Baseball games. The first 50,000 users who scanned the commercial received a mobile coupon for a free Pepsi Max, redeemable at CVS and Target stores. In April Yahoo bought IntoNow for $20 million.
"That was very successful, but this deal takes it to a whole new scalable level by bringing viewers actually into the store," Roeding says. "You have to work with all the retailers in order to make the store integration happen, and Shopkick is the only app that has that store integration everywhere."
Besides Best Buy, Crate & Barrel and Simon malls, Shopkick is in use at 250,000 stores nationwide including Macy's, Target, American Eagle, The Sports Authority, Wet Seal and West Elm, and is also used by brands such as Kraft Foods, Procter & Gamble, Unilever, Intel and HP.
Roeding says the app now has 1.5 million active users, with 40% of those using the app at least once a month and 20% using it on a weekly basis.
Shopkick recently rolled out a 2.0 version of its free app fr iPhone and Android phones. This latest version lets users customize a page to show only Shopkick deals from their favorite merchants. "It's like a Sunday circular, only better, because circulars also show you a lot of merchants you're not interested in," Roeding says. Users can toggle between that view and a roster of the Shopkick deals closest to their current location.