Voice Tools Versus Chatbots: Which Should You Invest In?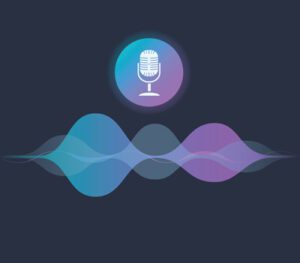 A few years ago, industry experts predicted that text-based chatbots were the next big thing in automated sales and service. While they correctly envisioned consumers often utilizing the feature, they could not foresee the rapid advancement in AI-powered voice tools, let alone how quickly folks would come to love them. Marketers in categories like automotive, insurance and finance — which require high-stakes buying decisions — cannot afford to ignore the shift in consumer demand for smart, voice assistants.
Voice assistants like Amazon Alexa and Google Assistant have become a regular part of life with 65 percent of 25-to-49-year-olds already speaking to them via a smart device at least once per day. At the same time, 60 percent of consumers say chatbots are not more convenient to use than talking with a person.
The cross-channel voice era is upon us, as 54 percent of people already prefer customer service that strikes a balance between AI and human interaction. Voice tools, or "skills" in Amazon Alexa's vernacular, will soon work in concert with one-to-one conversations between customers and agents, and the days of tapping at a keyboard to schedule a test drive, get an insurance quote or apply for a credit card will be all but over.
Alexa, Let's Set Up a Test Drive
Researching cars is a superb use case for an increasingly voice-activated future. A virtual assistant is a convenient way to learn more about makes and models while removing the pressure and trepidation of interacting with an overly eager salesperson on the lot.
People generally take around 16 weeks to look for vehicles before purchasing. To make car shopping easier, Edmunds.com provides a cutting-edge example of auto industry players beginning to offer voice experiences. Edmunds' Alexa skill lets users search for car reviews, get details like the manufacturer's suggested retail price, appraise a car and research what dealers have which models and makes.
---
You May Also Enjoy:
---
To reach customers where they are, auto marketers will compete hard for paid placements when voice search ads arrive in the coming months. Such ad buys will likely arrive with a pricey CPM rate because the voice searchers will entail high-intent shoppers. Thus, car marketers will want to offer voice-based experiences that make it easy for the shopper to connect with a local dealer, get questions answered, schedule a test-drive or book repairs. Indeed, the shopper will soon go from robot to human, instead of going from a text-based digital platform to human.
To maximize advertising ROI, automobile salespeople will need access to cross-channel data so they can help customers — whether they're calling or visiting a car lot — wherever they are in the purchase funnel. After all, car shoppers typically switch between online and offline channels four times before purchasing and expect the experience to be nearly effortless.
Talking Coverage Decisions
Several insurance companies, including Liberty Mutual, Cigna, Prudential, Progressive and Allstate, are investing in Alexa skills that help customers shop for coverage. Allstate's Alexa skill, called Good Hacks, offers tips for everyday tasks like exercising, cooking, cleaning, small repairs and other situations — for example, "Alexa, ask Good Hacks how do I open a jar with duct tape?"
Like Allstate, other insurance brands need to rethink their marketing strategies for consumers who are querying and communicating with voice-activated devices. Voice assistants can automate simple interactions and offer helpful information like Good Hacks does, but human conversations will remain critical to building trust between consumers and their insurance providers — and to signing new policies.
When making a complicated or high-value purchase like life insurance or a homeowners policy, more people would choose a phone call (39 percent) than a voice assistant (15 percent). Additionally, nearly half of consumers prefer to interact only with a human when buying something expensive or important. It's crucial that marketers recognize and enable this consumer preference.
Smart Agents Across Channels
By 2030, KPMG predicts that banks will be invisible. In this world, there will be no branches or ATMs — just a voice assistant that tracks your finances as part of an AI-driven, virtual teller experience. It's a bold prognostication, but the consumer demand appears to be a work in progress. According to MasterCard, 13 percent of consumers now use voice-activated AI for payments. U.S. Bank, Bank of America and others offer voice assistants, and you can pay your Quicken Loan with Alexa.
At the same time, human conversation won't become obsolete in the space. Financial brands, especially credit card providers, will need to enable people who have interacted with voice assistants to seamlessly continue their discussion with an actual person. In the near future, consumers will routinely check their statements with voice assistants and then want to get more details or report fraudulent charges with a human on the phone.
For auto, insurance and finance, voice represents a new opportunity to convert leads into sales. While online research gets consumers most of the way, in considered purchase industries, the purchase often happens over the phone.
Julia Stead is vice president of marketing at Invoca.