Is It Time to Overhaul Your Marketing Solution?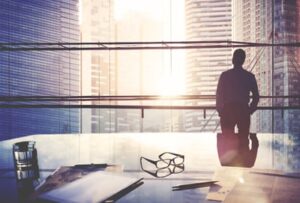 Are your legacy platforms really serving your needs? Here's three red flags that signal it might be time to overhaul your marketing solution.
The Personal Touch is Missing
Big name martech providers can fall short on the human touch. Growing a company to such a large scale requires making sacrifices, which usually come in the form of replacing personalized customer service with automated responses via digital channels. This can result in customer needs being forgotten in the name of growth and efficiency. If you're feeling neglected by your marketing software providers, you're not alone. The answer is to find a solution that places a higher value on customer satisfaction and is more transparent with customer support and communications.
The Price Isn't Right
The goal of most businesses is to grow. If you find the cost of your marketing solution is taking up such a significant enough chunk of revenue that it's hindering growth and failing to deliver enough ROI, then it's time to shop around for something new.
Be wary of solutions that charge additional fees for add-ons, versus offering an all-in-one solution at one flat cost. Find a martech partner that is willing to listen to the market by providing a comprehensive solution at a customer-friendly price, with all the essential features included at no extra cost to the user.
You should also look for a solution that will scale with you and encourage your business growth. For example, some providers essentially penalize businesses for growing their contact list with a pricing model that charges based on the number of email addresses.
Everything Seems Over Complicated
One of the most daunting challenges faced by marketers in all verticals is the sheer complexity of the tools in the market. Not only are software providers jacking up the price by breaking everything down and charging for specific offerings in piecemeal form, they're making it too complex to properly operate by the average user. Look for a simpler tool that can help you and your team do everything you need to effectively communicate with customers across different channels, all in one place.
Don't get taken advantage of by your marketing solution. While the marketplace may be flooded with various options, that healthy competition also means more competitive pricing options and feature sets that better fit your needs. If you do a little research, you're bound to find a solution that works for your brand and enables you to take your marketing to the next level.
Armand Thiberge is the founder & CEO of SendinBlue.
Related Articles:
Special Report: Masters of Martech
Special Report: Marketing Automation All-Stars