Three Trends Shaping the Future of Influencer Marketing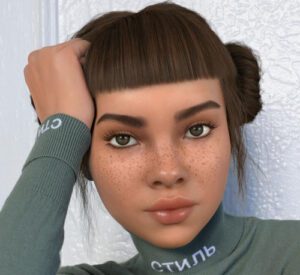 Despite the well-documented rise of the influencer economy, we're now seeing significant shifts in the relationships between brands and influencers, and importantly how consumers are responding to them.
There are many factors at play, including increased awareness of product placement, algorithms, suggested and paid-for posts, and "seeding," where free products are sent to influencers with the hope of favorable reviews. All this raises questions in consumers' minds about the authenticity and ethics of influencer marketing, leading to a recent Statistica report concluding that over a third of people feel influencer marketing is damaging to society.
Consider these three trends that will shape the future of influence.
Avatar Influence
In this world of transparent influencer marketing, you could argue that the last thing the influencer economy needed was VR. However, the success of VR influencers might come down to the very fact that they aren't real, which ironically gives them an honesty and integrity that human Instagram influencers no longer have. They are an exercise in reflecting the emotional emptiness of influencer-society, and the shallowness of a method of communication that reduces all language to images and platitudinous one liners.
Lil Miquela is a 19-year-old, Los Angeles-based, Brazilian/Spanish model and musician who fills her Instagram feed with an endless stream of "outfit-of-the-day" shots, featuring Chanel to Supreme. She shares pictures of herself attending events like ComplexCon–the world's largest gathering of visionary pop culture enthusiasts—with fellow influencers and celebrity friends, along with memes and inspirational quotes. She even uses her platform to support social causes including Black Lives Matter and transgender rights: "I need to figure out what parts of myself I should and can hold onto. I'm not sure I can comfortably identify as a woman of color. 'Brown' was a choice made by a corporation. 'Woman' was an option on a computer screen. My identity was a choice [the brand] Brud made in order to sell me to brands, to appear 'woke.' I will never forgive them. I don't know if I will ever forgive myself."
Lil Miquela has over 1.4 million followers on Instagram—and she is a completely fictional VR creation.
As the direction of trends move towards a welcome celebration of humanness, flaws and vulnerability, does creating a seemingly perfect digital being go against the ethics of inclusivity and transparency we are now expecting brands to portray? Or, are VR influencers highlighting the absurdity of the modern influencer model, satirising it while invigorating its broad appeal.
---
You May Also Enjoy:
---
Beyond Influencers
Even in a saturated influencer market, we can't ignore the role of influencers. But what influence can, and should, brands exert in this climate? Influence is not merely a marketing tool, it's being used to shape culture and perceptions of what is acceptable and what isn't. In our 2018 Changemaker Report, we wrote that two thirds of people tend to trust brands more than they trust governments and media. This development means changemakers—a.k.a. forward thinking consumers—are more influenced by brands than they are by influencers, and this trend is set to increase. We also reported that 56% of changemakers take more inspiration from brands than influencers, with only 30% making decisions and purchases based on influencers they follow.
Brands need to understand the power they have to influence conversations and change outside of their product lines. A recent example of this is Nike's 30th anniversary Just Do It campaign (featuring Colin Kaepernick, Serena Williams and many more), which exploded far beyond the world of sportswear. With 78% of changemakers expecting brands to use their responsibility positively, Nike seem to be taking this into account.
Meanwhile, other brands such as Patagonia are championing causes, rather than consumerism. After referring to itself as "The Activist Company," as well as publicly advocating for environmental protection, fair trade and stricter labor laws, the company is suing Donald Trump for eliminating protected lands. This is an example of a brand leading the way with influence directly in line with its founding principles.
Multiple Gazes
In this age of inclusivity and integrity, it is vital for brands and influencers to be authentic. In our 2018 Futures Report, 91% of changemakers said they expect integrity in everything brands do. This doesn't just relate to campaigns, but the selection of faces within those campaigns, the cultural nuances in the art direction, who the production team is, what the product is and what it represents. Brands and influencers must now create a message that can demonstrate genuine belief in and one that can be understood and interpreted through multiple gazes and perspectives.
For example, we still have huge issues of representation in mainstream media, yet there is enormous untapped potential for brands to surface multiple and underrepresented gazes. But this takes bravery. Brands and creatives have the ability to provide a real platform that allows new talent or ideas to reach a wider audience, and they should. They're also in a position to collaborate with inspiring individuals and organisations in ways that benefits both the brand and the communities they want to be part of.
Although the influencer landscape is going through some significant changes, we're not quite at the point where we'll see the death of the influencer just yet. However, reviews and feedback from public forums are experiencing a revival and brands who facilitate this are being held in higher regard. This means that brands are more influential than "influencers." yet many are still relying on paid advocacy, which only erodes trust and respect. Integrity must be a priority for brands aiming to shape culture and have a societal impact, and this can only be achieved by partnering with virtuous talent.
This article was first published in November 2018 and has been updated regularly.
Sarah Johnson is co-founder of The Akin.