Surviving the Blacklist: Email Tips for Getting Your Domain Unblocked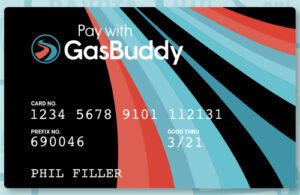 Companies that observe email marketing best practices often don't think blacklisting should be on their worry list. Think again.
"Most people believe they are better than companies that get blacklisted, but it can still happen," says Melanie Kinney, email marketing manager at GasBuddy. "It isn't contagious, but it still happens."
At Litmus Live, Kinney shared her story of what happened when GasBuddy suddenly found itself blacklisted, and how they got themselves unblocked and back into inboxes.
GasBuddy creates apps to help users find the best prices on gas and earn rewards. The company maintains engaged and lapsed user files. The engaged list is segmented in several ways—such as gas prices in a user's area, or the type of vehicle they drive—to help make email marketing more targeted. "We believe in sending relevant content," says Melanie Kinney, email marketing manager of GasBuddy.
Kinney and her team were doing a final test of a round of emails on a Monday morning. She sent out a proof and waited for feedback. When no one had responded after a few hours, she checked and found out no one had received the email. Thinking it was a Salesforce glitch, she sent them again—and found all the emails had gone into spam.
Her initial thought was that maybe a broken image resulted in the messages not getting through, but when that wasn't the case the team feared the worst. A hold was put on all outgoing email blasts, and the team began looking at all triggered and ad hoc emails to investigate what might be happening.
Several things can land a domain on a blacklist, notes Kinney, including a sudden surge in list size, a number of bad addresses or poor links in the message itself. Human error can also be a factor.
---
You May Also Enjoy:
---
GasBuddy ran a spam test in Litmus, and found that it failed DKIM (DomainKeys Identified Email, which allows senders to associate a domain name with an email message) and DMARC  (Domain-based Message Authentication, Reporting and Conformance, a protocol used to determine the authenticity of an email message).
Two other key acronyms for email marketers to consider at when something has gone awry with delivery are SORBS (Spam and Open Relay Blocking System, which uses a daemon to check all servers from which it received email to determine if an email was sent via various types of proxy and open-relay servers) and RATS (Really Annoying Trouble Spots, or non-conforming IP addresses that could be related to problems like compromised servers).
"These are not things to overlook," Kinney says.
GasBuddy ultimately found that it had an email domain with a lapsed registration. The lapse happened over a weekend, which triggered the failed authentication, leading to the blacklisting. With this information, Salesforce was able to submit an unblock request. Forty-eight hours later, GasBuddy was off the blacklist.
"If you haven't been on an unblock list before, getting off can take a relatively short time, but it gets harder for repeat offenders," she notes.
Kinney offered four key tips for surviving a blacklisting:
Know who has the keys. Know who controls the email domains in your organization, so you can open the appropriate communications channels in an emergency and know who to contact quickly.
Seize the moment. If you end up on a blacklist, take the opportunity to consider putting new data hygiene strategies in place. "There might be a partner who can help in the future," she says.
Learn from your mistakes. Again, take the time to access what happened and better understand your overall deliverability situation, to prevent the same thing happening again.
Educate yourself. No one wants to talk about being blacklisted, but it is important to know what steps to take if it happens. Before your organization finds itself blocked, educate yourself about what needs to be done if it happens to you.