Nike and Facebook Up Their Ecommerce Game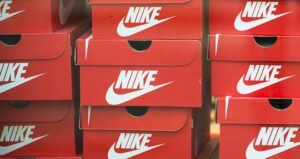 Brick and mortar retail sales have taken a major hit thanks to the COVID-19 pandemic, and consumers social distancing at home are purchasing goods online far more than previously. In light of this, brands are adapting to a world of digital purchasing by enhancing their ecommerce efforts and focusing on marketing directly to consumers.
Nike is one of the latest brands to take such action. The brand cut out nine retail partners this week and has shifted more aggressively toward direct-to-consumer sales, according to a piece in Multichannel Merchant. The brand plans to work with a smaller number of partners moving forward and sees the move toward D2C as the future of retail.
Meanwhile, Facebook launched a shop feature in its main app after announcing its online purchasing features in May. Dubbed Facebook Shops, the capability allows merchants to set up digital storefronts on Facebook and Instagram. Now, with Facebook Shop live within the app, consumers can discover businesses, shop for products directly from the stores and message merchants in real-time.
Facebook is also making Shops available to any eligible business and adding new customization features like design layouts, real-time previews of collections and new insights to measure results. For more detail on Facebook's shop plus upgrades to Instagram's checkout feature, read more in Multichannel Merchant.