Making the Most of Anonymous & Known Customer Data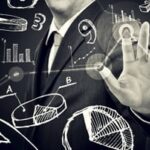 To engage with audiences today, marketers must craft relevant messages that connect at the right time across all channels.
Effectively using both known and anonymous data gives marketers an edge to create an eco-system to guide customer desires and build brand loyalty.
True digital, multi-channel marketers target their messaging at the right time across email, push channels and display advertising. To learn more, join us on Wednesday, March 9 at 2 pm EST for a free webinar, "Driving Engagement and Conversion With Anonymous & Known Data."
Sean Shoffstall, vice president of innovation and strategy for Teradata, will share what anonymous data can tell you about your overall customer base, and how known data can help you predict behavior across the full customer lifecycle.
Shoffstall, who has over 20 years agency experience, will offer insight on how B2B and B2C marketers can craft personalized messages without losing customer trust. He'll also outline strategies for better customer listening, including what to listen for and how to use that knowledge to drive conversions across all channels.
To register for this free webinar, click here. (If you can't watch live, register to gain 24/7 access to the on-demand recording to view at your convenience.)