Loyalty Marketing: Where it is & Where to Go from Here
Given all of the advancements in data, digital marketing and CRM technology, one would expect most brands would have cracked the code on how best to engage and retain loyal customers by now. But as consumers ourselves, we all know that's not the case. The facts are well documented. Two industry reports were released recently that help us identify the major disconnects between consumer expectations and the reality of their experiences. What does it take today for brands to satisfy their most valuable customers and increase lifetime value?
The challenges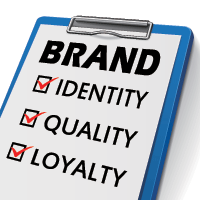 In the fall of 2015, industry group Loyalty360 surveyed more than 150 brand marketers across multiple industries for its 2015 CX Landscape report (full disclosure: my company was one of the report's sponsors). The research turned up a host of fundamental customer experience challenges for companies.
First and foremost, the survey revealed a striking disconnect between what brands know to be important and the reality of their customer experience efforts. While more than 69% of respondents agreed that customer experience comprises all of the interactions or touch-points with the customer, the vast majority of respondents (90%) reported relying heavily on a single touch-point—email—for customer communication
Similarly, 70% of respondents cited a mobile app as important or very important to their organization's customer experience delivery, yet almost one-quarter of respondents acknowledged no mobile app adoption at all. Other issues raised in the report include a failure to personalize (63% say it's key, but less than half employ personalization methods), data that doesn't yield the insights needed to improve customer experience, and weak metrics tying programs to ROI.
In short, marketers know what their customer experience programs need to do to drive higher levels of customer loyalty, but struggle to get all of the pieces of their program in alignment.
Further underscoring the urgency of the issue, New York-based brand engagement and customer loyalty research consultancy Brand Keys just released the results of its 21st annual Customer Loyalty Index. With input from 40K+ U.S. consumers, the Index found that the key drivers of brand engagement have shifted dramatically from rational values to emotional values in 88% of 72 brand categories surveyed. Product attributes alone no longer guarantee consumer loyalty.
Consumers want and expect more today from their preferred brands. They want relevant and valuable communication—in context. They expect their preferred brands to know and recognize them. They hope to be rewarded for their loyalty, and are surprised and delighted when they are treated like VIPs.
So where do we go from here?
It's time to reinvent the customer experience from the consumer's perspective. According to McKinsey & Co., when done right, loyalty programs can generate as much as 20% of a company's profits.
So what does the new paradigm look like? It's fueled by ROI-driven, strategic loyalty and engagement programs, powered by modern technology and instrumented with built-in analytics for real-time analysis, refinement and improvement. In our experience, brands that excel in relationship marketing and continue to achieve the highest levels of customer loyalty and advocacy share the following three attributes:
Corporate Commitment—Customer loyalty to the brand is not just a marketing responsibility. In Gartner's 2015 CEO survey, customer experience management ranked right at the top of the CEO's agenda, which is encouraging. From marketing to customer service, from in-person to email communications—today's hyper-connected consumers expect their preferred brands to instantly recognize, engage and reward them.
Strategy and Measurable Outcomes—Traditional earn and burn loyalty programs are simply not enough. Companies need to invest the time to develop programs with crystal clear purpose and outcomes. What are the key performance metrics? What personas and segments are you trying to reach? Each segment, or persona, requires specific motivations and rewards to drive the desired business outcomes. It is critically important to set the strategy and key performance indicators and continually measure, refine and improve.
Bold Thinking & Modern Technology—Marketers must refuse to let stale programs and legacy systems hold back their loyalty and engagement efforts. Leveraging state-of-the-art technology and a 'mobile best' development approach gives your brand the opportunity to attract consumers wherever they are—particularly younger, tech-savvy demographics.
Yes, today's consumers expect so much more from brands. In turn, brand marketers must expect much more from their customer experience and loyalty marketing programs and technologies. The good news is that technology solutions providers are delivering. Thanks to this, the state of loyalty marketing has never been stronger.
Kevin Nix is president & CEO of Stellar Loyalty. He can be reached at kevin.nix@stellarloyalty.com or @kevin_nix.
How to Upgrade Your Loyalty Programs with the Right Technology