Keeping Social Content Timely and Engaging
For media and entertainment companies, coming up with social content isn't a problem. But what is a challenge is figuring out the best ways to monetize and distribute all of that content from various channels and partners.
At the Adobe Summit in Salt Lake City on Tuesday, Chad Parizman, director of convergent media, Scripps Network Interactive, noted that because Scripps' family of sites has such as huge volume of sites, the focus is on curation.
Food Network, for example, has a catalog of 60,000 recipes, with over 100 new ones each month added each month. It also has listings for 5,000 restaurants featured in various programs on the network, with 30 new ones monthly. The HGTV site, meanwhile, has 20,000 images to choose from—4,000 alone of just kitchens.
Scripps uses the channels' social media presences such as Instagram to help distribute and promote content that doesn't have a home on the main websites. Food Network, for example, recently launched a channel on Snapchat, offering video and exclusive tips.
The Las Vegas Convention and Visitors Authority has four buckets of content it draws from regularly, Nick Mattera, director of digital engagement, told Adobe attendees.
"Near/far" is content created monitoring booking trends, with content created to target people based on where they live. For example, people in the northeast suffering through a harsh winter are pushed content reminding them that it is sunny in Vegas, while those in driving distance see content promoting hotel deals.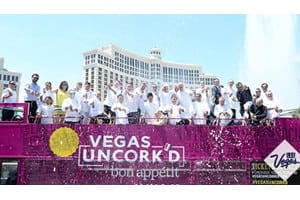 Vertical content hits on the passion points that drive people to Las Vegas, such as dining at celebrity chefs' restaurants, watching sporting events or hearing live music. For example, an impromptu concert by Imagine Dragons outside the Bellagio was promoted only by one tweet an hour in advance, creating instant buzz for the event.
Social content is also created around trending topics like Grumpy Cat or the recent furor surrounding "what color is the dress," as well as plays on the long running "What Happens Here" campaign.
In social, Mattera noted that you can't just repurpose things created for other channels. Quirky, short stop motion videos highlight the variety of experiences one can encounter in the city, from eating at a variety of restaurants to going wild in a way you wouldn't at home. "If we just put snippets of our TV commercials on Vine, you wouldn't follow us," he said.
Mattera noted that his team tries to plan content about 30 days out. "We're proactive in that sense, but we do jump on real-time, trending stuff."
FOX Sports has a slightly different challenge, because sporting events happen in real-time.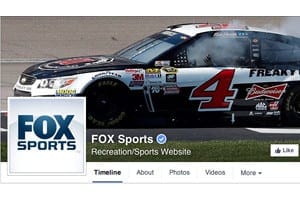 "My team has to be in it all the time—if you're not, you miss things," said Josh Baird, director, social media, FOX Sports, noting that his team places a lot of attention to what is the best time to tweet or post to Facebook.
"But there are grey areas there—you need to be there when people engage with you the most. At least with sports we have a schedule for when games happen. That helps," he said, drawing laughs from the audience.
Quantifying the ROI of social efforts is a challenge for all organizations. Mattera notes that because there is a booking engine tied to LasVegas.com, they can look at those results. Research has shown that 20% of visitors to the city last year did research using social media, so it does have a proven value.
Scripps can correlate tweets to ratings, and a surge in hashtag activity during Twitter parties related to popular programs is a good report to take back to the C-suite, Parizman said. In many months, 10-12% of the company's page views are generated by social, he added, noting that a common way of thinking is that people engage socially with their brands during the day, and watch the TV shows at night.
FOX Sports' social media works closely the sales team, looking at ways it can create "franchises" that a sponsor might want to partner with, in the way that they would sponsor a regular segment on a TV show. "Social has become a huge traffic referral source for us, and it gives us impressions for ad users on our sites."