How VoIP Can Help Marketing Attribution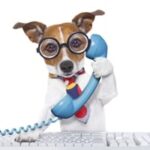 One of the biggest challenges brands and agencies face today remains around marketing attribution; VoIP can help. Being able to measure campaign success with a high degree of accuracy across numerous platforms is critical. Unfortunately, this is all-too-often easier said than done.
One solution may be as simple as leveraging the VoIP telephone system sitting on your desk. By buying and assigning different phone numbers for each TV, radio and direct mail ad or campaign, marketers can measure concrete results from each medium and better understand the customer's path to purchase.
Phone number attribution might not be a brand new measurement option for marketers, but a new wave of innovation in IP telecom presents a significant opportunity. VoIP and session initiation protocol (SIP) trunking services account for more than $3.5B in annual revenue in North America, according to Frost & Sullivan. While the cost savings is often a factor in adopting VoIP, businesses are increasingly leveraging the control and flexibility in new and creative ways.
Utilizing the IP communications network to aid in attribution efforts allows marketers to track both where calls are coming from, and control where they're going. This enables deeper insights into campaigns, providing a more accurate and holistic look at campaign effectiveness and success.
Measuring campaign effectiveness with phone numbers
Phone numbers are a typical call to action in print, TV and direct mail advertising. Specific phone numbers—including toll-free and vanity/custom numbers—can be purchased from a service provider and assigned to each campaign, delivery channel or geographic region to better measure ad effectiveness.
Real estate is a common use case for this, where agents frequently assign a unique number for each listing, allowing interested buyers to connect directly with the assigned agent, as opposed to going through web forms or email. Phone numbers can then be re-provisioned for each listing as they move on and off the market, giving agents a more comprehensive understanding of which listings are driving inbound leads.
Unique phone numbers can also be assigned to specific promotions and offers – for example, using one phone number for a "BOGO" (buy one/get one) offer and another for a free shipping promotion. Hyper-localized campaign collateral can be created and managed, including a unique contact phone number for each piece so that marketers can know exactly which number is proving most impactful.
This visibility allows companies to evaluate campaigns accurately and determine what worked—and what didn't—for future efforts.
Insight on lead gen & personalized customer interactions
Phone numbers also offer the opportunity to better track lead generation. For example, businesses can direct inbound calls to different departments or extensions, and track where sales leads originate. VoIP and SIP trunking technologies can route calls more contextually and track which numbers are called most often, based on location and time. Teams can learn from this data and adjust selling strategies, giving them a competitive edge.
Direct mail campaigns with a unique phone number assigned based on zip codes, for example, can be forwarded to sales or customer service personnel covering that territory. This can allow the rep to customize their talk track to a specific market that makes the customer feel special and that they are receiving more personalized, attentive service.
Empowering businesses with a new model
For marketers, IP-based phone attribution offers troves of actionable data—making future campaigns better informed and targeted, resulting in greater ROI.
Further, the process of re-routing and re-provisioning numbers via an IP-based system can be done in seconds, versus having to re-program numbers at the switch level, as would be in the case with a traditional carrier.
Indeed, IP telephony has the potential to create a new model for not just marketers but businesses as a whole. It enables them to purchase, assign and provision telecom resources like phone numbers without continuing the historical dependency on traditional telecom providers, empowering organizations with control and transparency to essentially "be their own carrier."
Bayan Towfiq is CEO & founder of Flowroute.