How Brands Can Join the Conversation About Racial Inequality: Four Considerations for Marketers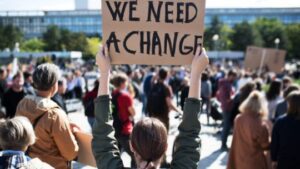 Adjusting marketing strategies, activations and communications in the face of a global pandemic has been a top priority for most brands for the last few months. But after 12 straight days of protest following the death of George Floyd while in police custody, the fight for racial justice has co-opted center stage. And many brands have attempted to join the conversation—with mixed results.
Media brands in particular have chosen not to stay silent, expressing solidarity with the African American community and Black Lives Matter in response to civil unrest happening across the globe. But engaging in the conversation about racial inequality poses substantial risk for brands. Marketers who want to participate should carefully consider how to respond without appearing tone deaf, according to an article in AdExchanger.
First, brands that have already made diversity a priority are in a position to respond with authority. But if brands' comments on racial inequality have a chance of ringing inauthentic, those companies should consider being silent. Secondly, any commitments to diversity initiatives need to be embraced for the long-term. Driving real change with action rather than words is critical.
Third, brands should consider whether their workforce is actually diverse—and that includes the agencies, production teams and vendors they work with. Consumers—and, in particular, employees—could easily sniff out any false claims. Finally, companies need to be prepared for any backlash that might occur and embrace it as a learning opportunity. For a deep dive into these considerations for marketers, read more in AdExchanger.