George P. Johnson Makes Events Social
An event can be a once in a lifetime thing. But thanks to social media, the build-up to that magic moment can be just as essential—and engaging—as the moment itself.
"The industry has gone through a transformation over the last 10 years," says Jeff Rutchik, executive vice president, client services worldwide, of Boston-based George P. Johnson (GPJ). "An event is a single trigger, but thanks to social it sits in a larger engagement strategy."
When Fiat wanted to bring its brand back into the U.S. market after a long absence, the company knew it needed to connect with VIP customers and tastemakers. A pop-up retail space was created in conjunction with the New York Auto Show to showcase the brand in a contemporary setting.
Prior to the opening, the brand and the pop-up event were talked up in social media. The campaign led to 500 test drives, says Rutchik.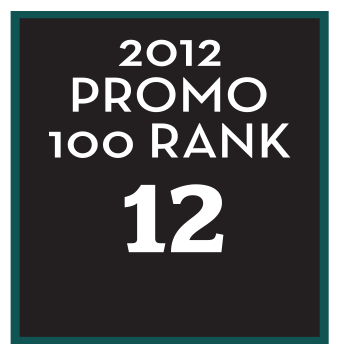 "The consumer is more educated prior to coming to an event. The element of surprise is hard these days, [because] there's a very high level of understanding of the product and offering." Plus, he says, "You need to be consistent to the product and brand from beginning to end."
The Olympics this summer in London presented a natural opportunity for several of GPJ's clients to showcase their brand images.
Chobani Greek Yogurt, for example, selected the games as a way to illustrate how its product could be an energy food. While in the past such a brand might have just brought a sample truck to such an event, Chobani was able to use social media to carry off a deeper presentation of product information. "Of course, the payoff is in the tasting," Rutchik notes.
On the B2B side, GPJ helped Cisco create a pavilion that allowed visitors to go behind the scenes and see how the company created all the digital networking for the Olympic experience. "It illustrated how the company's solutions are making the games safer and how Cisco runs the infrastructure, making the Olympics a smarter environment."
In the future, says Rutchik, the whole idea of what an "event" is will change. "The event as a personalized experience is the trend. Even when you have an event with 40,000 people, it always comes down to an individual person's experience."