Gap CMO on Connecting With Consumers on an Emotional Level Through Content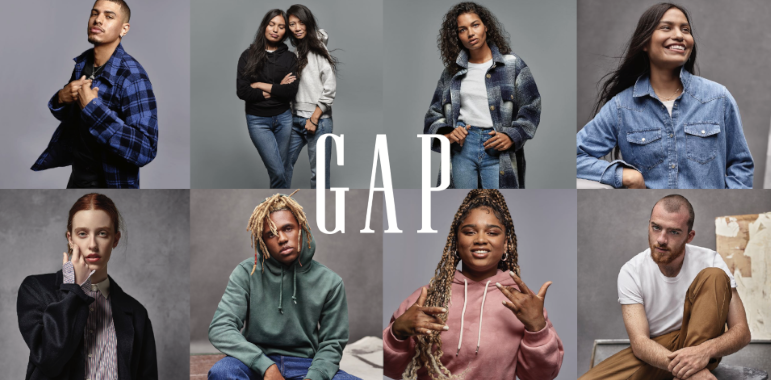 Gap's challenge from a marketing perspective is connecting with consumers on an emotional level season after season. So, when its vintage logo sweatshirts became a fashion trend this year on TikTok, the brand capitalized on the buzz and crowdsourced the color for its next hoodie. The brand is connecting with consumers by collaborating with culture influencers and optimizing its media mix across the entire marketing funnel, according to a piece in AdExchanger.
The crowdsourcing opportunity helped Gap acquire teen customers, a new segment for the brand, and led to the launch of its teen line in May 2020. "It's not just about disseminating the assets that we've created, but also co-creating and engaging with the customer on these platforms," Gap CMO Mary Alderete told AdExchanger. "It's all about balancing and finding the initiatives that help you grow the brand."
To reach consumers, the brand is also celebrating culture influencers and makers across all of its marketing platforms. For instance, on TikTok it found Nakia Smith, a Black female and activist for the deaf community who signs in a way that incorporates the Black dialect, and is collaborating with her to tell her story.
But beyond connecting with consumers on an emotional level at the top of the marketing funnel, Alderete says, the brand's digital marketing strategy across Facebook, Instagram, programmatic and email is just as important. Read more in AdExchanger.