Enewsletters Help Direct Selling Consultants Connect With Prospects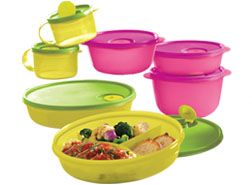 Personalized, branded enewsletters can help consultants at direct selling organizations of all sizes drive revenue and referrals.

However, direct selling is not a "one-size-fits-all" exercise. Where a direct selling organization is in its growth and maturity cycle will determine how consultants structure their marketing and communications efforts.
Digital Tools for Newbies
Consultants for direct selling companies—such as Avon, Aerus (formerly Electrolux), Tupperware and Kirby—build their own base of customers and representatives, and earn commissions based upon the volume of product sold through their direct sales efforts, as well as the sales of others they recruit.
For consultants with relatively new companies (such as Paperly, which launched three years ago), establishing credibility is critical. A branded enewsletter can provide a way to define the company, its mission and its products, and introduce prospects and customers and prospects to relevant content and promotions.
Direct selling organizations with less than 200 consultants will generally work with a handful of pre-defined templates for their branded newsletters that they can easily drop content into and send. These polished and professional communications can help small, up-and-coming direct selling organizations appear credible and established. Plus, they maximize outreach by communicating consultants' individual customer bases with a personalized newsletter automatically sent on behalf of the consultants.
In addition to email, consultants are increasingly using social networks like Facebook to help build a Rolodex of prospects and customers, and share content in real time.
Depending on the rules of the direct selling organization they represent, consultants have the ability to:
1. Share newsletters on social networking sites and maintain fan pages to promote viral outreach.
2. Use Facebook apps like Eventbrite for promoting parties and training sessions and Ecwid, a free shopping cart app that can be integrated into a consultant's profile, to help them sell their product.
Tactics for Mid-Size Organizations
For organizations that are more well known, like Jockey Person to Person Inc. and Dove Chocolate Discoveries, both less than 10 years old, personalized communications cultivate a stronger referral stream (read: revenue) while also strengthening brand recognition. At this stage, organizations generally have a few thousand consultants and use custom-built templates for newsletters that have unique nuances, such as video and audio content integration.
In direct selling organizations of this size, there are more consultants looking to sell the same product. As such, one of the fears consultants have as they try to build out their Rolodex is having their leads directed to corporate, versus directly to them, as capturing leads is vital to their success.
When direct selling organizations send out newsletters that appear to come from the recipient's personal consultant with links and contact details of their consultant and, in turn, when consultants and customers share those newsletters on their social networks, it ensures that leads are driven directly to the consultant. Additionally, these newsletters have a greater chance of being opened when sent by an individual's alias versus a corporate email address, as it looks less like spam and allows the consultant to foster a closer relationship with her customer and prospect base.
How the Big Players Use Enewsletters
For large, established direct selling organizations like Tupperware, which has been in business for 46 years, a personalized communications strategy is generally managed corporate-wide to control messaging and special offers. Organizations at this stage have a network of more than 10,000 consultants and are focused on controlling product descriptions and corporate branding. The ability for an organization to craft newsletter content around products and promotions ensures message consistency, brand messaging and CAN-SPAM compliance.
At the same time, having a photo and personal message from a local consultant in the body of the newsletters help the corporate direct selling organization seem a little more personal. After a newsletter campaign has gone out, tracking analytics will provide the organization insight into which articles and product features interested consultants, customers and prospects the most so that they can plan future campaigns and content accordingly.
Michelle Larter is the worldwide director, direct selling at IMN Inc.