Digital Transformation Pays Off in Bottom Line: Altimeter Study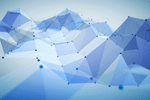 A new study from Altimeter looks at how companies are changing, and the challenges and opportunities they face while undergoing a digital transformation. Based on insights and data from more than 500 digital strategists and executives, the report found that companies are still facing significant challenges to operating in a digital economy.
The report, "The 2016 State of Digital Transformation," shares the latest facts and figures on the top drivers, challenges, and best practices of companies that are undergoing a digital transformation.
This article from CMO.com reports on the findings including two positive results: 41% of leaders surveyed said they've witnessed an increase in market share due to digital transformation efforts, and 37% cite a positive impact on employee morale. Read the article …
Related articles:
Marketing Leaders Weigh in on 12 Key Attributes to Digital Marketing
Creating Brand Identity with Digital Transformation