Cross-Channel Attribution Trends
Cross-channel attribution is helping brands track marketing and media efforts more accurately and helping to show how they impact the overall business.
Forbes digs into the topic of cross-channel attribution and why it marketers need to account for online,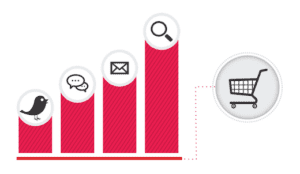 off-line and non-media factors in their campaigns. Attribution can provide insights into how, when and where marketing influences customers across devices and channels, and marketers can then use those insights to spend smarter and define the optimal mix of customer interactions.
Click here to see the full story and to learn more about how, with cross-channel attribution, marketers can do more with less because they understand their customers better.