Creating Webinars That Wow Attendees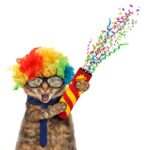 If your webinars aren't fun and engaging, it doesn't matter how great the content is….your attendees are going to zone out, log off and forget about your brand.
In a live video webinar on Thursday, Dec. 15 at 10 am PT/ 1 pm ET from Chief Marketer and ON24, discover best practices for 5 Secrets to Wake-Up Your Webinars. 
Mark Bornstein, vice president, content marketing, ON24, will share tips for creating engaging speaker formats, finding the right on-air talent, getting your audience involved and creating a multimedia experience.
Webinars are an essential source of B2B marketing leads. Forrester research shows that webinars are among the top three sources of leads for upselling and cross-selling, driving awareness, lead gen and lead nurturing.
Unengaging webinars mean wasted marketing dollars; attendee to pipeline conversion is low, meaning bad responses to sales follow-up after the event, low conversion and no additional content touches.
In this webinar, learn how to incorporate video for better engagement and why switching up the format with panel discussions, interviews, gamification and live case studies can jump start your webinar strategy.
Register now to attend the live webinar or view the broadcast any time on-demand.