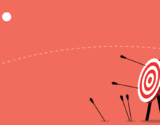 A survey has helped identify the gaps between what shoppers want and what the industry is delivering.
Chief Marketer Videos
Damon Swenson, Brand Activation Manager at Dr Pepper, on crafting a retail program using custom labels tied to Millennials' passion points and lifestyle interests like fashion, music and pop-culture. He presented his case study at Marketing to Millennials 2017.