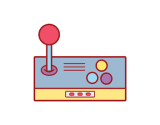 Retailers to restaurateurs are creating immersive gamified sweepstakes that allow consumers to have fun, memorable interactions with their favorite brands.
Here's what brands should know when it comes to relevant technologies and building strong but flexible loyalty programs.
Chief Marketer Videos
Damon Swenson, Brand Activation Manager at Dr Pepper, on crafting a retail program using custom labels tied to Millennials' passion points and lifestyle interests like fashion, music and pop-culture. He presented his case study at Marketing to Millennials 2017.