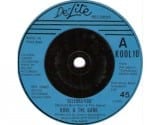 Marketers should consider doing a null test sample to properly calibrate the results of their marketing automation efforts.


Chief Marketer Videos
This campaign, Netflix at AsiaPOP Comicon from Jack Morton Worldwide, landed a 2019 Gold PRO Award.
SIGN UP FOR UPDATES!
Fill out the fields below to receive the latest news and special announcements from Chief Marketer.