Amazon Reports Over 10 Million New Prime Members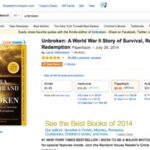 Did you shop using Amazon Prime this holiday season? You weren't alone.
Amazon reports that more than 10 million new members tried Prime for the first time over the holidays, shipping 100 million more items for free with Primes unlimited two-day free shipping than in the 2013 holidays.
Accoding to a company release, Amazon shipped to 185 countries this holiday, and customers ordered more than 10 times as many items with same-day delivery, over 2013.
The last Prime One-Day Shipping order on Amazon delivered in time for Christmas was placed on December 23, 2014 at 2:55 p.m. EST and shipped to Philadelphia, according to the company. The order included Nature's Miracle No More Marking, 24-ounce spray and a men's Champion Evo Fleece Full Zip Hoodie.
Nearly 60% of Amazon customers shopped using a mobile device this holiday. Mobile shopping accelerated as customers got later into the shopping season. Total U.S. holiday sales from the Amazon app for smartphones doubled in 2014. Cyber Monday continues to be Amazon peak mobile shopping day—on that day, Amazon customers worldwide ordered more than 18 toys per second from a mobile device.
Other Amazon holiday shopping stats:
The most gifted Kindle book during the holiday season was Unbroken by Laura Hillenbrand.
If every Amazon customer who purchased a copy of Pokémon Alpha Sapphire or Pokémon Omega Ruby this holiday season caught every species of monster in the game, they would have collected more Pokémon than the entire population of the US.
Amazon customers purchased enough wiper blades for every driver in Mobile, Alabama, the rainiest city in the US.
The total length of Duck Brand Disney Frozen duct tape purchased by Amazon customers this holiday season could stretch to the top of Disneyland's Matterhorn more than 729 times.
Amazon customers purchased enough commercial butane torches to caramelize 31,000 crème brulees.