5 Ways Retailers Can Ring in (DIY) Makers
With all the preparation that retailers put into the holiday shopping season, this make-or-break time all comes down to traffic—in store and online.  And while window displays and ads are powerful this holiday season, the critical category of holiday marketing that retailers should be paying attention to is community engagement with this powerful and growing demographic—makers (DIYers and hobbyists). We're in the era of the maker and these shoppers require different communications.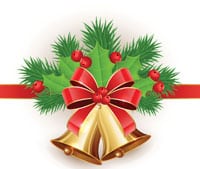 Smart retailers recognize that shoppers crave recognition and will reward the brands giving it to them. Recognition is addictive. It's the reason models and artists engage with their fans on Instagram and Twitter. They make their fans feel like part of their entourage or #girlsquad, as Taylor Swift might say. So, to keep holiday sales humming, here are five things you can do now to embrace your own squad and get shoppers engaged with the brand.
1. Encourage Photo Sharing
Host a place on your site where shoppers can post photos of their wish list items. This builds great connectivity between your in-store and digital experiences, and deepens a customer's attachment to your brand.  It started with Instagram, but the spread of digitization has really created a need for people to share their unique items, photos and thoughts everywhere. Your customers may have purchased the same pair of jeans as their friends, so give them a way to show that they wear them in a different style.  This gives your customers a chance to feel unique, while also highlighting all the ways in which your merchandise can be styled. We are in the "era of the maker" and while we all can't craft our own goods, we still like to show that we can put a unique spin on what we buy.
2. Promote Wish Lists
Create an area on your site where your customers can share their holiday wish lists—and bonus points if you can make them visible on your Twitter feed as well! Be sure to create a hashtag like #hisanta and encourage shoppers to post photos of the items they're listing. Then go the extra step to respond to those customer Tweets. If you don't already have a devoted person to do this, hire an aspiring social media professional to intern for a couple weeks.  What Sally Field said all those years ago at the Academy Awards holds true today "you like me! You really like me!" So tell your customers—you like them—you really like them!
3. Encourage Upcycling of Branded Goods
Push shoppers to get creative with their goods—its fun for them but also builds a deeper connection to your brand. For example, this season, Darby Smart is working with retailers to help them share DIY giftwrap ideas using store packaging.
Challenge your customers to up cycle your brand's bags and boxes into giftwrap and share their creations online.  It appeals to the maker in all of us.
4. Be Authentic in Community Building
Know your customers, what excites them and incentivizes them. What does that mean? See how they are communicating with you in store, online and on social media and respond. Drop the gimmicks for gimmicks (win a prize for liking us on
Facebook!, etc.). Consumers are smarter than this. So incentivize them in meaningful ways.
5. Inspire Your Customers
Create places online that show how customers can use select in-store items.  Aspirational lifestyle images have long influenced purchases (think of the original Ralph Lauren catalogs), but today, these images drive brand loyalty as well.
We're in a new era where great customer service isn't all that makes a happy customer. Instead, your success depends on making your customers part of your marketing strategy.  And this season, you can write new rules to make you—and your customers—stand out in the crowd.
Nicole Shariat Farb is CEO at Darby Smart. She can be reached at wink@darbysmart.com.
Related articles:
Corona's Holiday Beach Spot Breaks Records